The Reeves House
visual arts center
A new visual arts center for the Woodstock and Metro Atlanta Community. 
The Reeves House Visual Arts Center is the
new visual arts component of Woodstock Arts. First opened in May 2021, 
The Reeves House Visual Arts Center boasts an expansive open-plan exhibition space, a large education studio for art classes, and a coffee shop/wine bar. Our art exhibits
rotat
e
every 8 weeks
and 
feature a wide variety of compelling art from local
to intern
ational,
and emerging to established
. We also offer 
robust public programming
with the variety of events we have here
.
"That's why we need more places like what we are trying to build here. Not just the structure of a home from our history, not just a place to discover art, but a place to celebrate community, to find humanity in all that we do."
A home for the community to discover something new about each other and ourselves in the Gallery. This space will feature rotating art exhibits from local, regional, and national artists. 
A hub for our community to connect. No matter your taste in art, there will be plenty of ways to lean in to your fellow community members and meet over a beverage with a new coffee and wine bar.
A centerpiece for learning in the area. Whether you are just picking up a paint brush for the first time or sharpening your veteran skills, there will be a classes dedicated to our continued learning. 
A pulse for our community. With events like jazz nights, opening exhibition nights, slam poetry, coffee pouring competitions, and more, the Reeves House will provide a vital heartbeat for the area for us all to create moments that will be cherished. 
Thank you to our partners, donors, and supporters like you who made building the Reeves House possible. This is a true community project and we are ecstatic to be officially opened as of May 14, 2021! 
John Wieland, a legend for building homes in the Atlanta area, is also an avid art collector, enthusiast, and supporter. When he heard about the Reeves House project he quickly offered his cornerstone support in building the project at cost.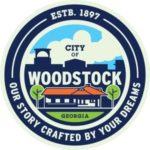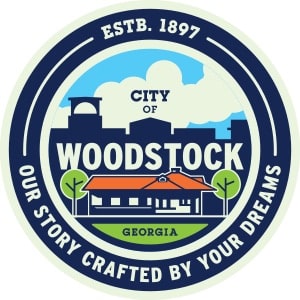 A long-time partner with Woodstock Arts (formerly Elm Street Cultural Arts Village), The City of Woodstock provided crucial support early in the project. The Parks & Recreation Impact Fees used to help with the cost of construction paved the way for other supporters to join the efforts and make this a true community project to add to the quality of life through the arts. 
We've received several generous gifts from private foundations. While many gifts prefer to remain anonymous, the Rucker-Donnell Foundation, a national foundation, has participated to encourage other foundations to consider gifts toward this project. 
Thank you to ALL of the private foundations that have provided gifts to make this important community project possible. 
We can not thank you enough! Our individual donors truly make this project possible. So many of you have given over the years toward the vision of a better community through the arts. Even more, so many of you continue to give or have pledged to give, this has made all of the difference. In the end, this place is not just the rebuilding of a historic house, but a home for us all. You have made that possible. Thank you! 
Enjoy the convenience of giving online or creating a recurring gift.
Please enter your amount:
Give – Online – Donation Form
In order to make a check donation we ask that you please follow these instructions:
Make a check payable to "Elm Street Cultural Arts"


On the memo line of the check, please indicate if the check is a tribute to anyone or a donation.


Please mail your check to:
Elm Street Cultural Arts
8534 Main Street
Woodstock GA 30188
All contributions will be gratefully acknowledged and are tax deductible.
We welcome gifts of stocks and securities and can help process any matching gifts.
Because electronic transfers are made without identifying the donor, please alert us in advance about the stock and number of shares you plan to give so we can send you an acknowledgment for your gift.
Please contact the main office at 678-494-4251 if you are interested in donating stock.
The information you will need to transfer your stock to our account:
Our Account Name: Elm St. Cultural Arts Village
Our Account Number: 472-16032-1-7
Broker DTC Number: 0057
Investment Advisor:
Justin Ennis
Edward Jones
102 Arnold Mill Road
Woodstock, GA 30188