Like you I'm sure, I heard this phrase often growing up – ranging from what seemed like big life moments of interviewing for that first job to pay for gas to falling in the dirt and scabbing your knee. But during this time, I think that phrase has a new meaning. Building character isn't just for me individually, it appears it's for all of us collectively.
At this point we all know people and businesses alike that have been affected by the coronavirus. At the very least we have all felt isolation due to the times.
Because I'm a nerd (and it is my job), I have been constantly looking at different arts organizations to see the effects and how our industry is handling our distance necessity. Interestingly, I've also seen how we as a society have consequently turned to art in our isolation. In this time of restriction, TV, film, books, and video games offer us a chance to move freely in made-up worlds in ways that are currently unlikely in our reality.
Arts organizations worldwide, including us, are doing our best to connect our communities despite social distancing measures. All of which for good reason and I believe every organization should be commended for it. But you and I know that there is something missing…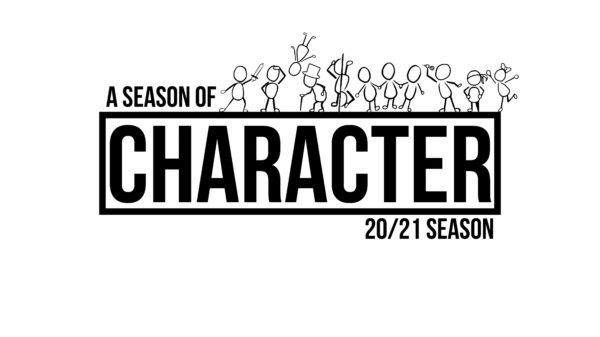 We (arts organizations) have all tried to give those "live moments" digitally. The arts is an industry focused on quick instances in life to create art and beauty that is anything but fleeting. This is possible because it is in "the moment." But… while we have all focused those 'moments' to remain live while digital, there is another key ingredient we are missing: being together.
Those short-lived moments convert to lasting memories when we are together. We are social creatures and, in times of great loss, seek the comfort of humanity. It is why the arts has the power to feel so incredibly healing. We have an innate desire to assemble.
Our need for each other is fundamental and it is this very need that the arts so brilliantly capitalizes on. The singular transcendence of human congregation is irreplaceable. In the wake of tragedy, we will still come together, and we will still tell stories. It's in our DNA, not as theatre makers or artists, but as humans.
So – when we picked the "Season of Character" as our name for the 20-21 Season… we didn't intend an "it builds character mentality." Do you ever intentionally walk into a situation to 'build character'? Of course not… it happens to you. So that on the other end, you are ready and better for it.
For our community, that is why the Season Reveal is so important. Collectively, whether we like it or not, we are building our communal character – perhaps more so than individually. The virtual Season Reveal will have plenty of events for you to be excited about, and though digital, will highlight our connection. It shows our connection because it is also a promise of our togetherness – our opportunity to lean in, understand, grow, and certainly… have fun. It should be celebrated and in the moment, so that when we are on the other end of this we can continue to build our community, together.
We hope you'll join us this Sunday, April 19th at 7:00pm.