Learn more about our 2020-21 Season Opener She Kills Monsters!
A dramatic comedy steeped in the world of Dungeons & Dragons, She Kills Monsters is a play for the nerd and warrior within us all! Get an exclusive Behind the Scenes look at our upcoming production with an extra interview with the show's Director Zach Stolz!
You may recognize his work as Director for last fall's production of Puffs!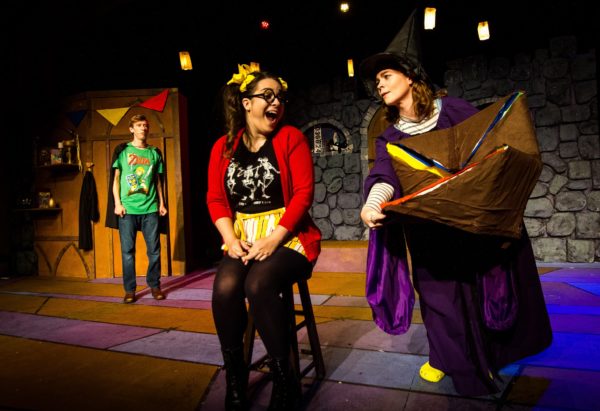 A comedic romp into the world of fantasy role-playing games, She Kills Monsters tells the story of Agnes Evans as she leaves her childhood home in Ohio following the death of her teenage sister, Tilly. When Agnes finds Tilly's Dungeons & Dragons notebook, however, she stumbles into a journey of discovery and action-packed adventure in the imaginary world that was Tilly's refuge. In this high-octane dramatic comedy laden with homicidal fairies, nasty ogres, and 90s pop culture, acclaimed young playwright Qui Nguyen offers a heart-pounding homage to the geek and warrior within us all. Hear Zach's takeaway from the show:
Zach: I think that this is a show that reminds us of the power of stories and community and how there are many, many ways to find community. Back in March I started playing D&D over Zoom with some friends, right? …and it-it helps. It's…having your people…however you can…is a miraculous thing.  
Watch the rest of our interview/Behind the Scenes look with Zach Stolz!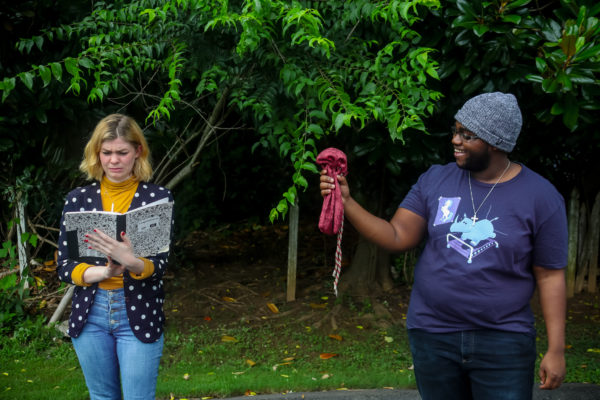 How COVID-19 impacts She Kills Monsters