What. A . Year. 
While it wasn't what we planned, we know we learned more than anticipated in 2020. We've all stretched and grown in unimaginable ways. While it is easy to look forward, this year was by no means a 'loss' for Elm Street. In fact, take a look at some of the biggest accomplishments of the year.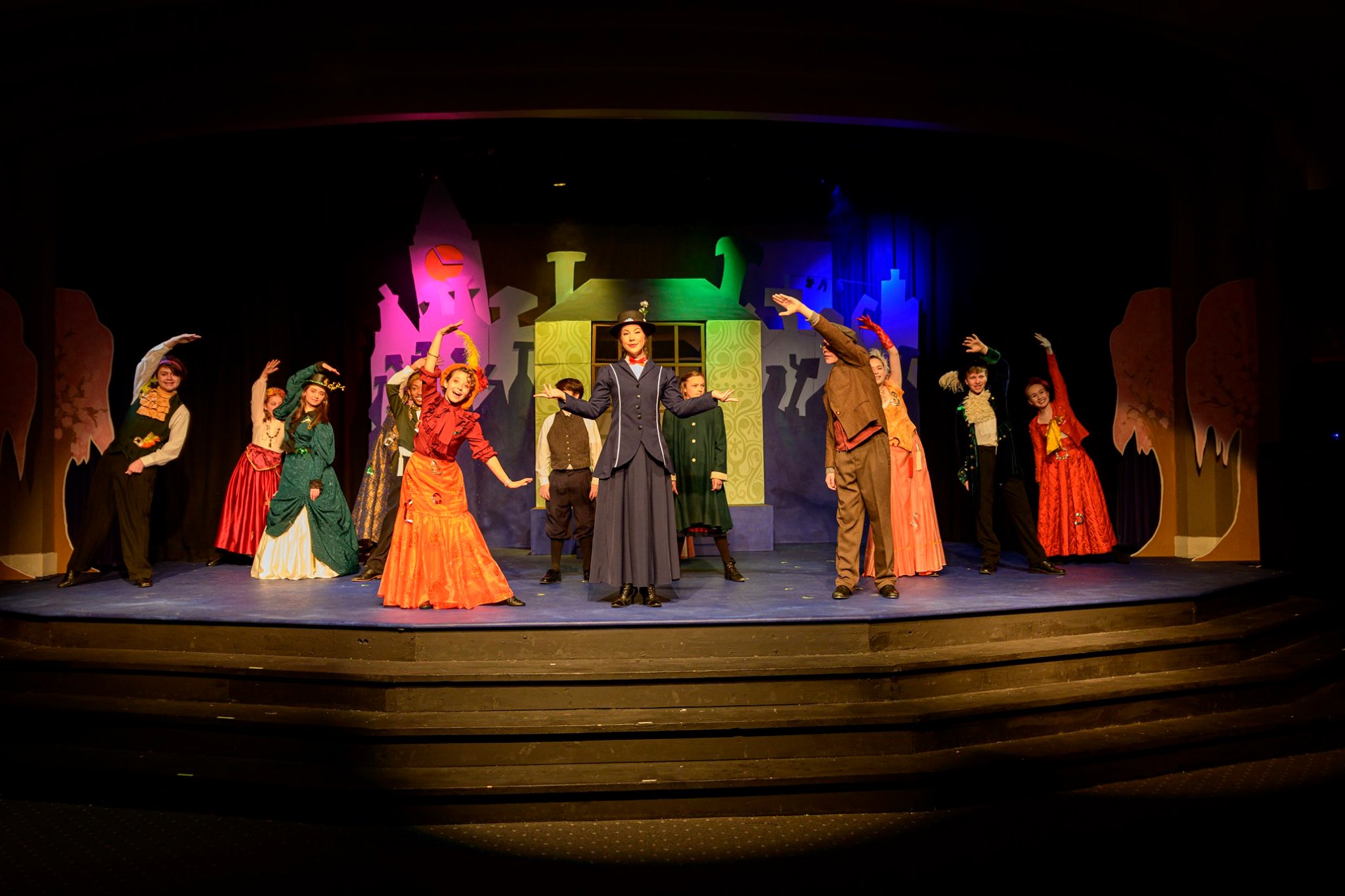 Mary Poppins Jr. - February
At the beginning of 2020, about 867 days ago, our students produced a magical show in Mary Poppins Jr. The show enchanted many families and kids, becoming the most attended SPOTLIGHT show (student produced) in Elm Street history.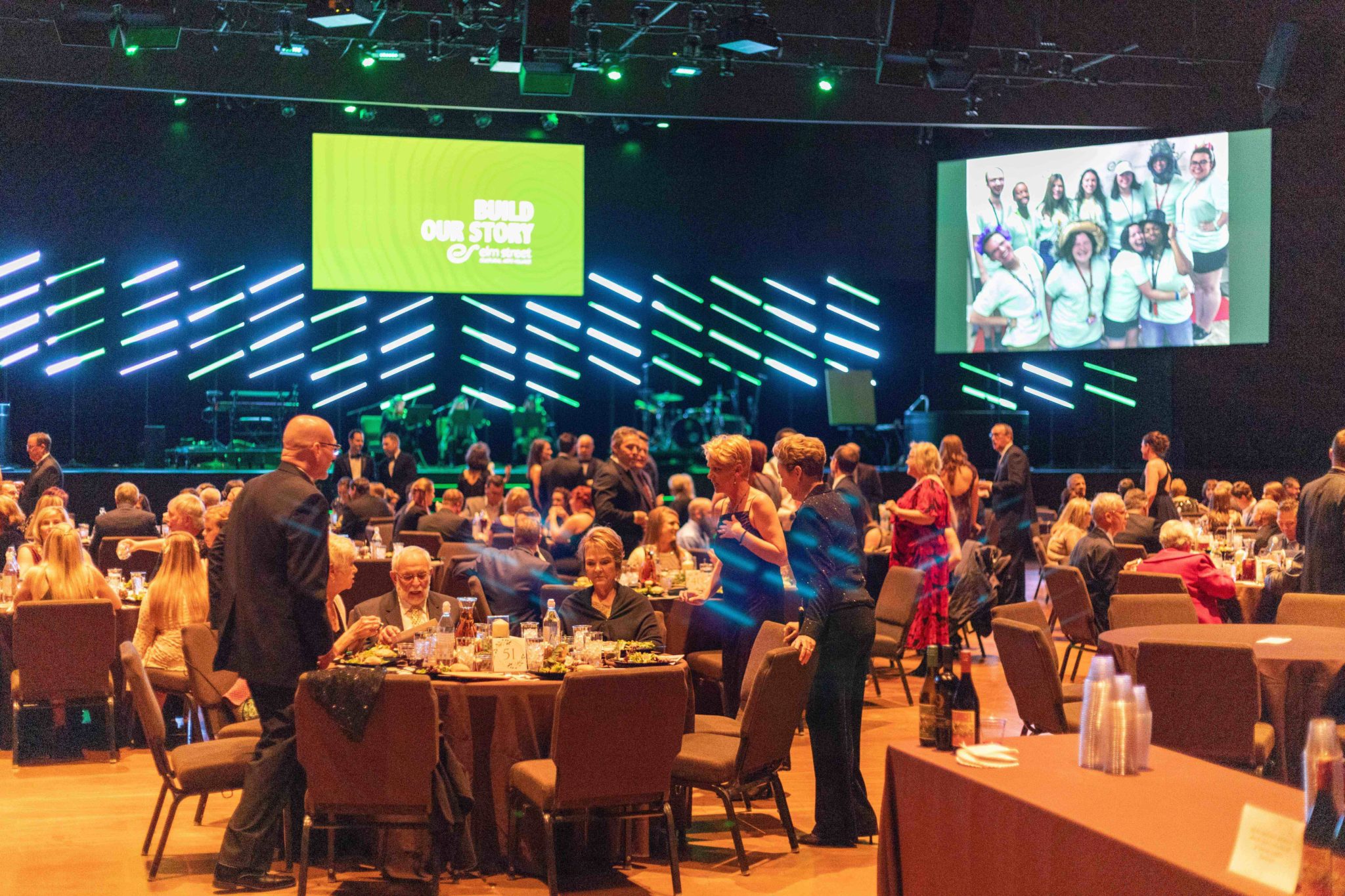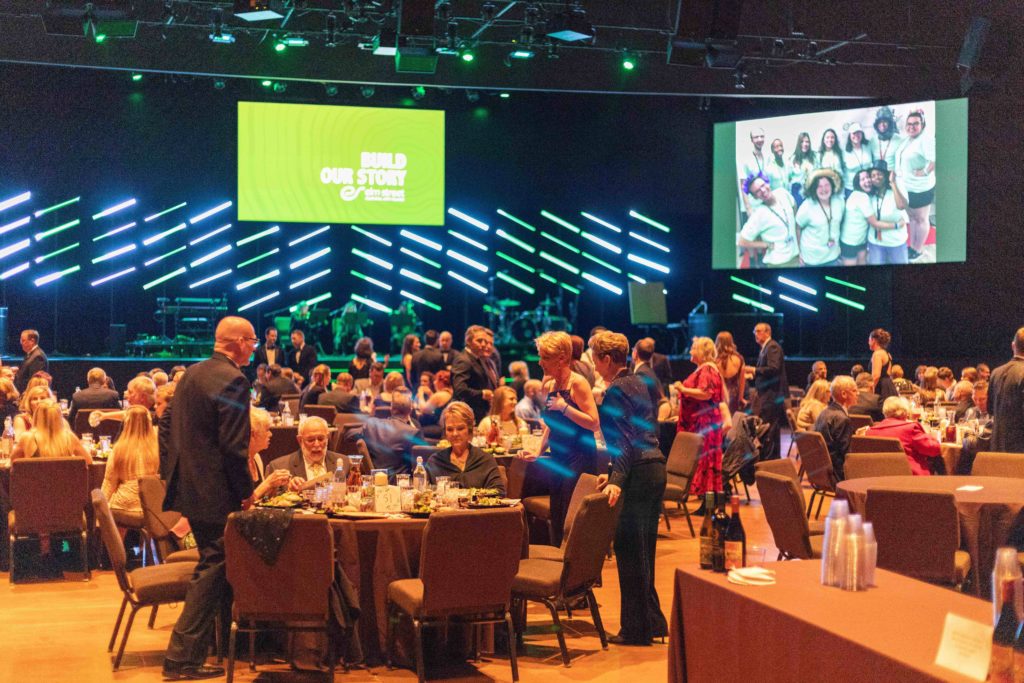 Gala - February
The Board of Directors announced a Gala to be held in February. Hosted by GA State House Representative Michael Caldwell, live painting from Artist Chase King, with messages from Founder Ann Litrel and Executive Director Christopher Brazelton, the evening was one to be remembered for years to come! Over 300 in attendance, the community came together in the belief of art's impact on community. Elm Street also announced the partnership with John Wieland and the JW Collection, who generously offered to build the Reeves House at cost. The community raised nearly $50,000 that night and pledged an additional ~$150,000 over the next 3 years toward the Reeves House. These pledges allowed for construction to begin. The exciting progress our community made possible is below.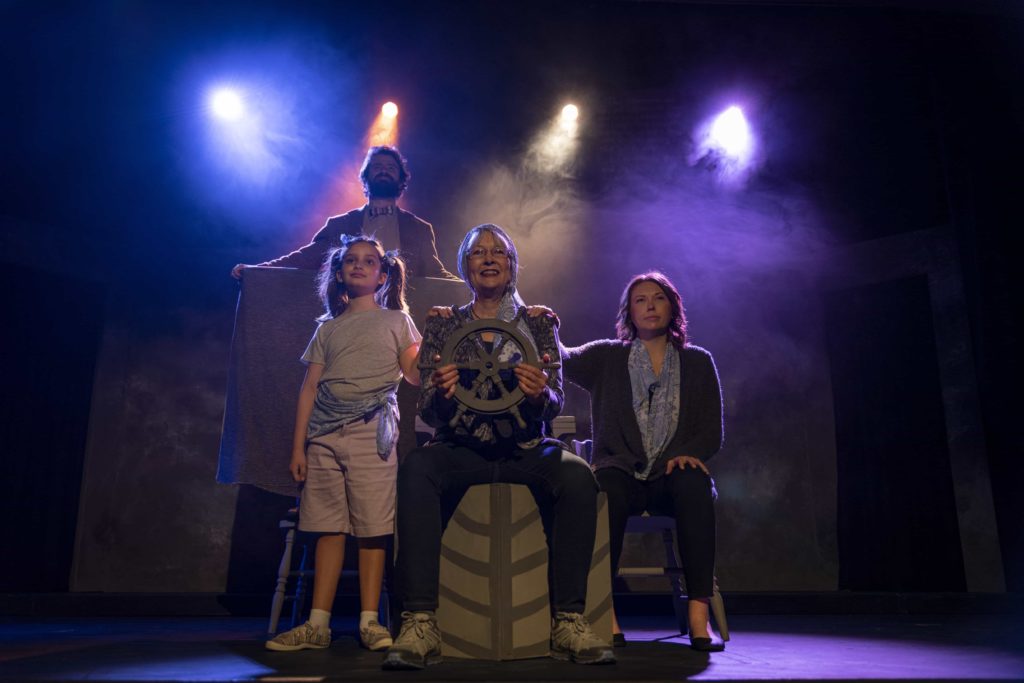 Helvetica & Elm Stream - March/April
Elm Street had planned a new work known as Helvetica by K. Willow Coleman. Under the direction of Nicole Adkins, Helvetica was scheduled to open on Mar 13, 2020. Deciding about 24 hours before the curtain was scheduled to rise, the theatre shut its doors and staff began planning a digital experience to bring this piece to audiences still. Thankfully this was possible in working with K. Willow Coleman to stream to the safety of everyone's living rooms.
This piece came at an integral time at the onset of the pandemic, exploring intergenerational connections. Elm Street took several young students to Woodstock Senior Center to hear of some of the senior's stories, then illustrated them for a book that was also available for the digital experience.
Helvetica not only was still able made its way to hundreds of households, but it kicked off "Elm Stream", a grassroots storytelling effort that allowed community members to create and share through Elm Street.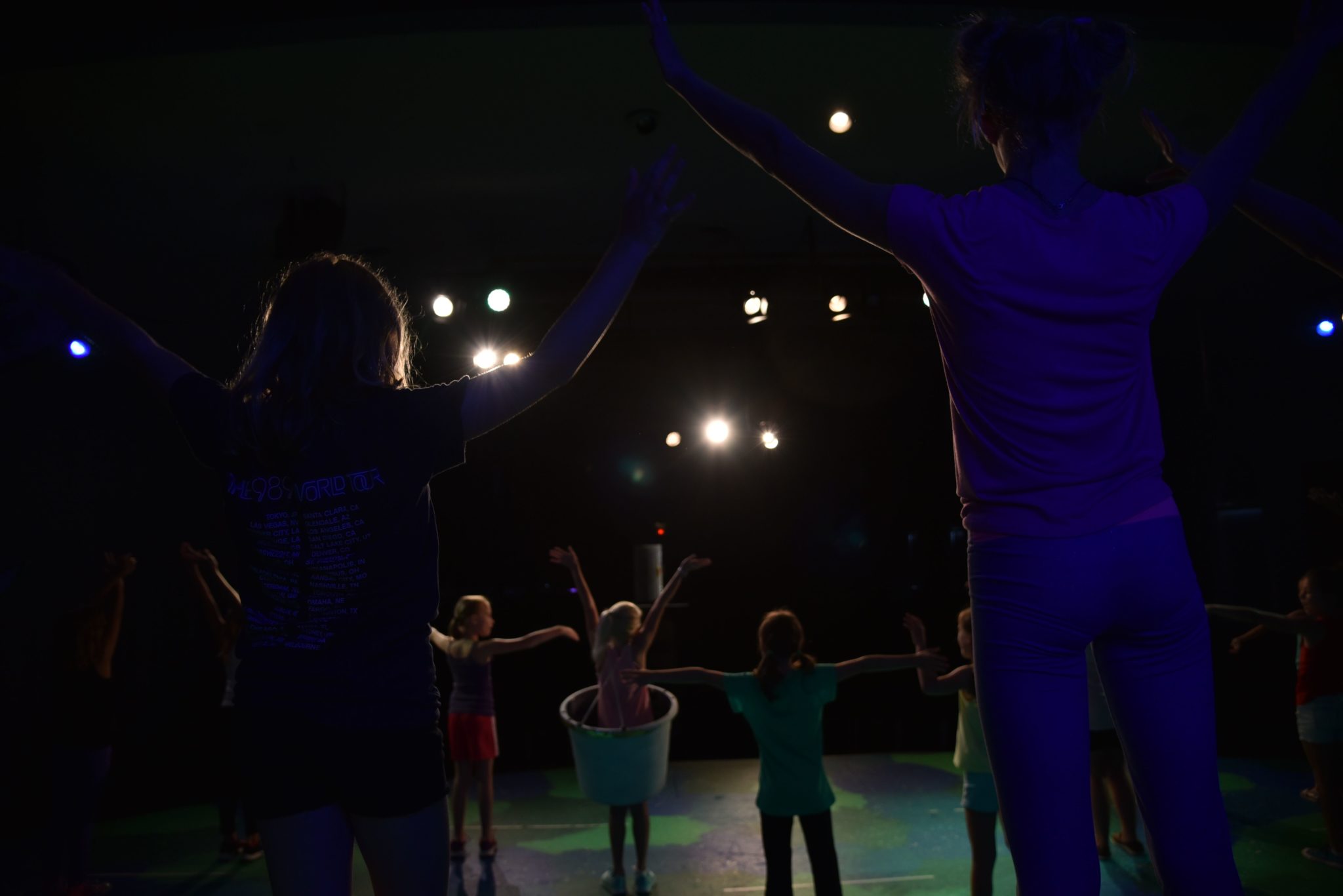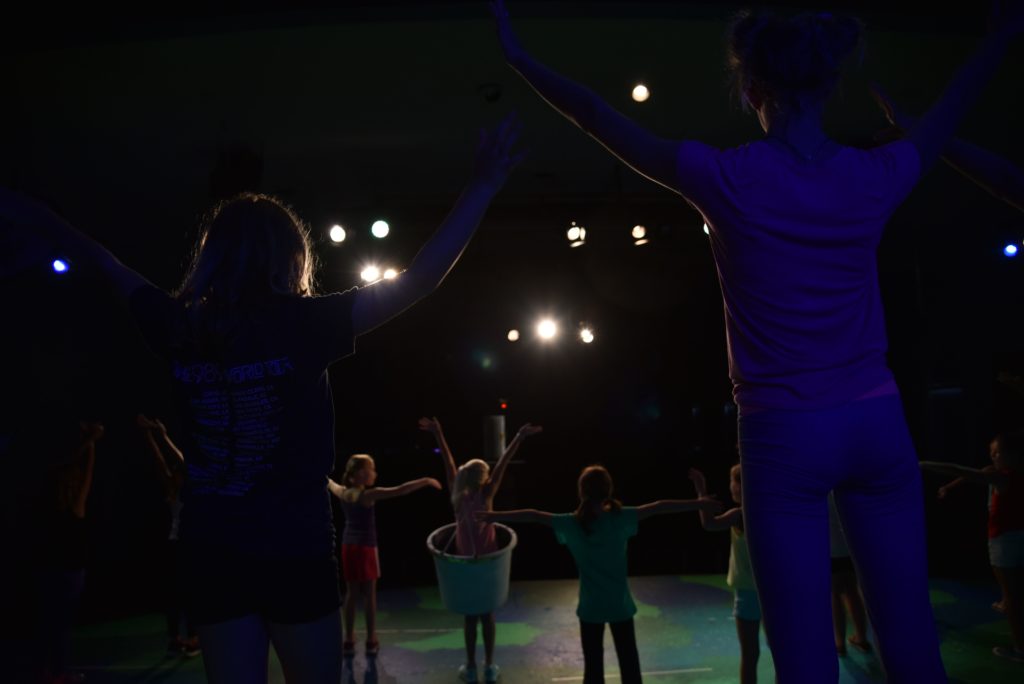 Summer Camps - June/July
As a flagship program for our students, it was necessary for the staff to find creative ways to continue summer camp. The staff and camp counselors worked hard to create a safe environment, and pulled off the 18th year of summer camps for the organization.
Crucial to so many students, kids are able to find their confidence for the first time, learn key skills like collaboration, and be introduced to an inspiring world in theatre, setting them up for success. Importantly for 2020, several scholarships were provided throughout the summer.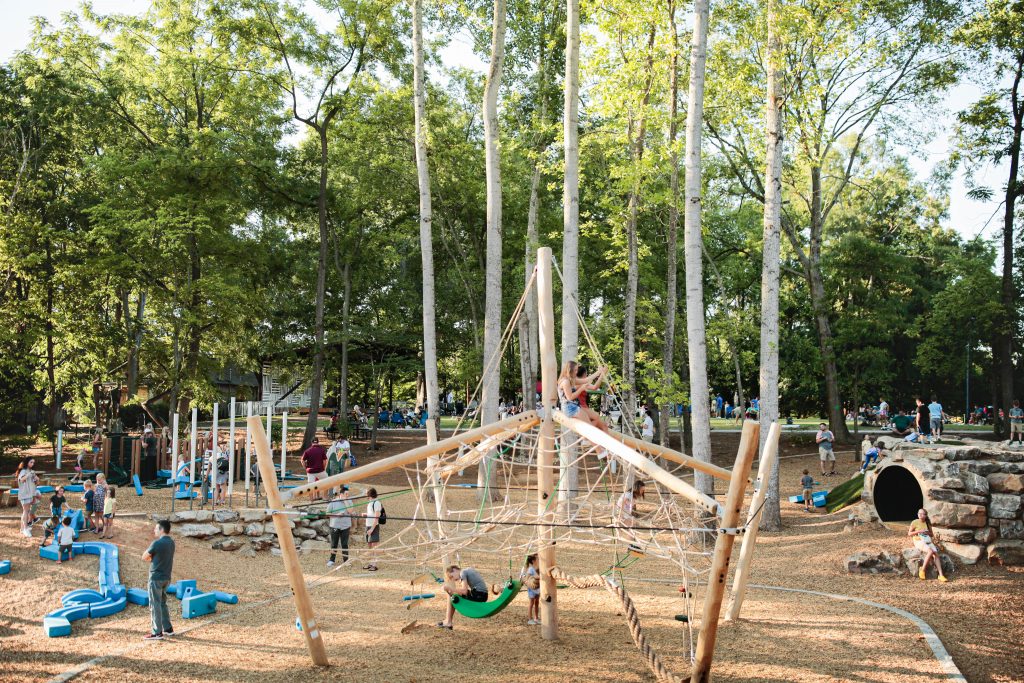 Downtown Playground Opens - July
After 2 years of planning, designing, and construction with the City of Woodstock, the new Downtown Playground opened to the public. Located on the Elm Street 4 acre property and adjacent to the Event Green, the Elm Street Board wanted to create a space that would both invite and inspire the whole family into the art center property. Meanwhile, the Woodstock City Council was looking to place a new playground in the Downtown area. Elm Street was a major contributor in the design of the project, mixing 'play' with 'art' and 'nature'. Elm Street also received a few grants for the unique equipment and to realize the original vision for a 'natural playground'. With thousands already having used the natural playground, it will be a highlight in the area for some time. Thank you to the City of Woodstock for their partnership, their funding of construction, and their willingness to create something excellent.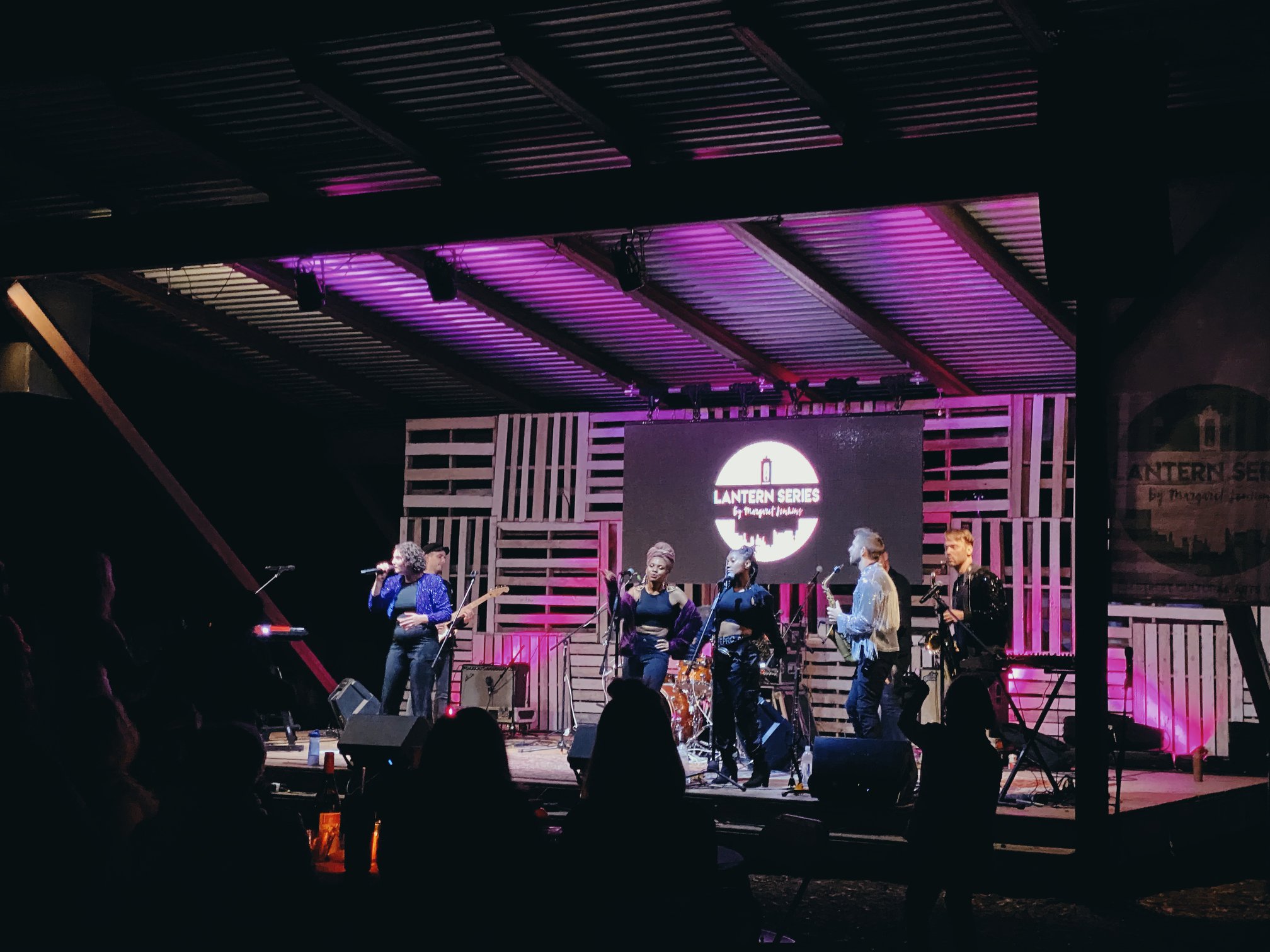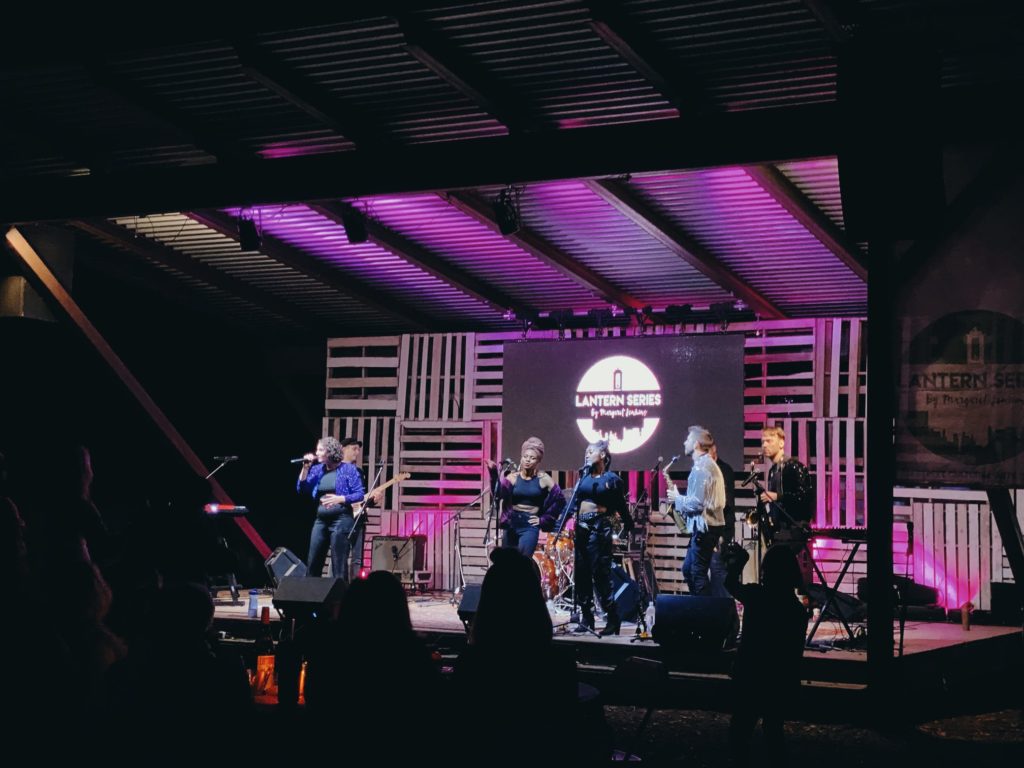 Lantern Series Reopens - July
Live performances are certainly limited acros the world, but Elm Street was proud to bring the Lantern Series back. This series gave the community a chance to be connected in-person while also remaining safe.
With artists like The Queen's Cartoonist, Shana Tucker, David Nail, Landscape of Guitar, Fireside Collective, and Sammy Rae & the Friends - the Lantern Series is built to give you a chance to see some of the most excellent artists in genres that would otherwise be void in the community. We've seen new ideas sparked for our community through this inspiration; making an integral impact in what we do, we believe an inspired community can do more and the Lantern Series enables our community to remain inspired.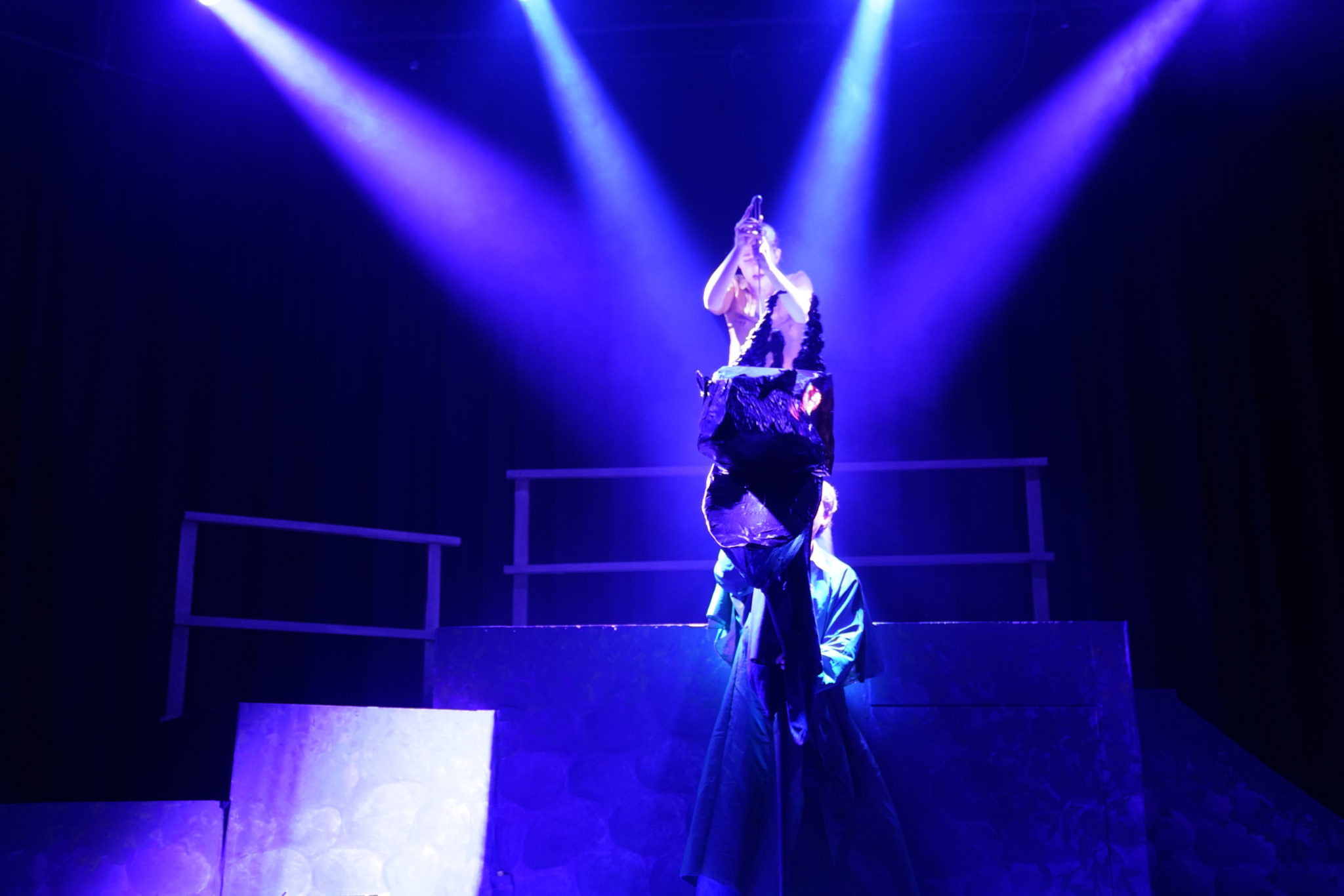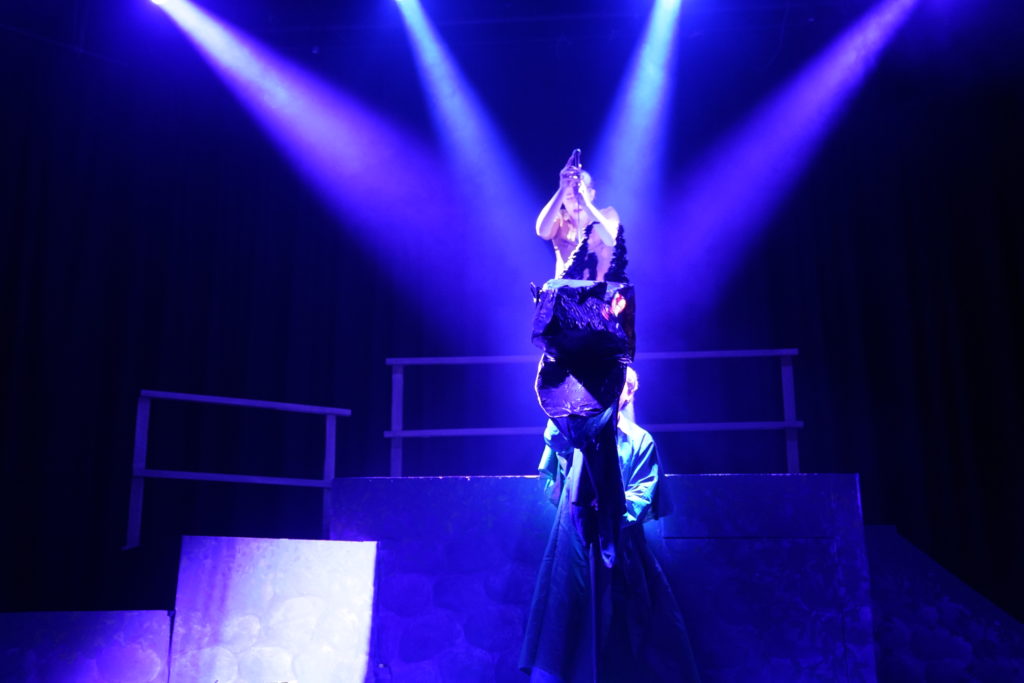 She Kills Monsters Digitally Opens - August
Bringing Qui Nguyen's imaginative Dungeons & Dragons inspired show to life is challenging enough, but trying to capture the subtle nuances of Zach Stolz's direction on top of this took some magic. Elm Street staff, volunteers, Personalized Technology Services, and DTT Live all teamed up with over 8 cameras, 3 full show attempts, and hundreds of hours to bring She Kills Monsters to from the stage to your living room.
The show not only thrived on the digital front, with households across the nation experincing the magic, but saw success in some of the original goals despite not having a live audience. The story behind She Kills Monsters is able to connect potentially isolated people and groups, gamers reached out to share their first theatre experience and finding new people to play D&D (or other games) with. Showing the importance of art in creating a connected community.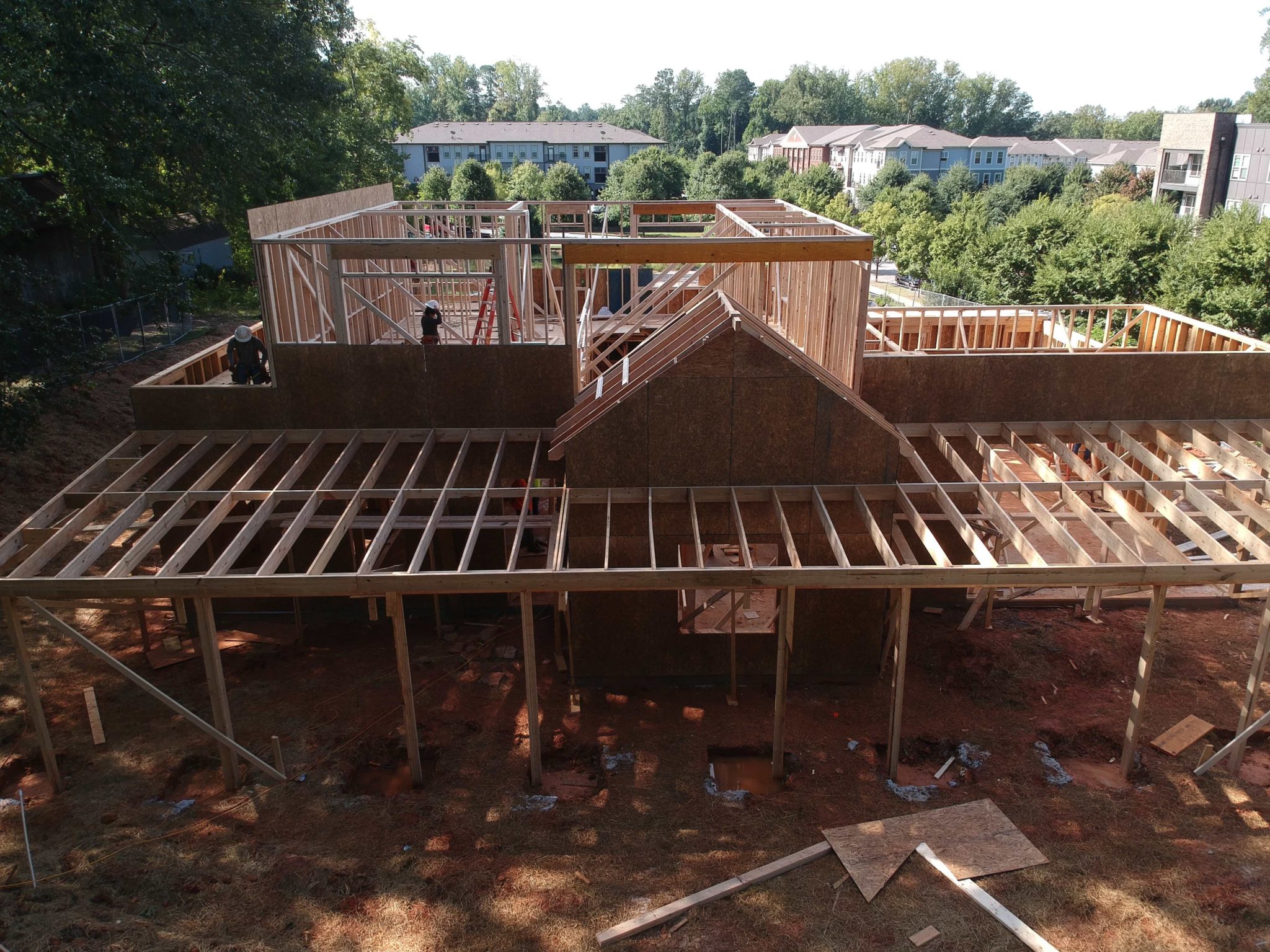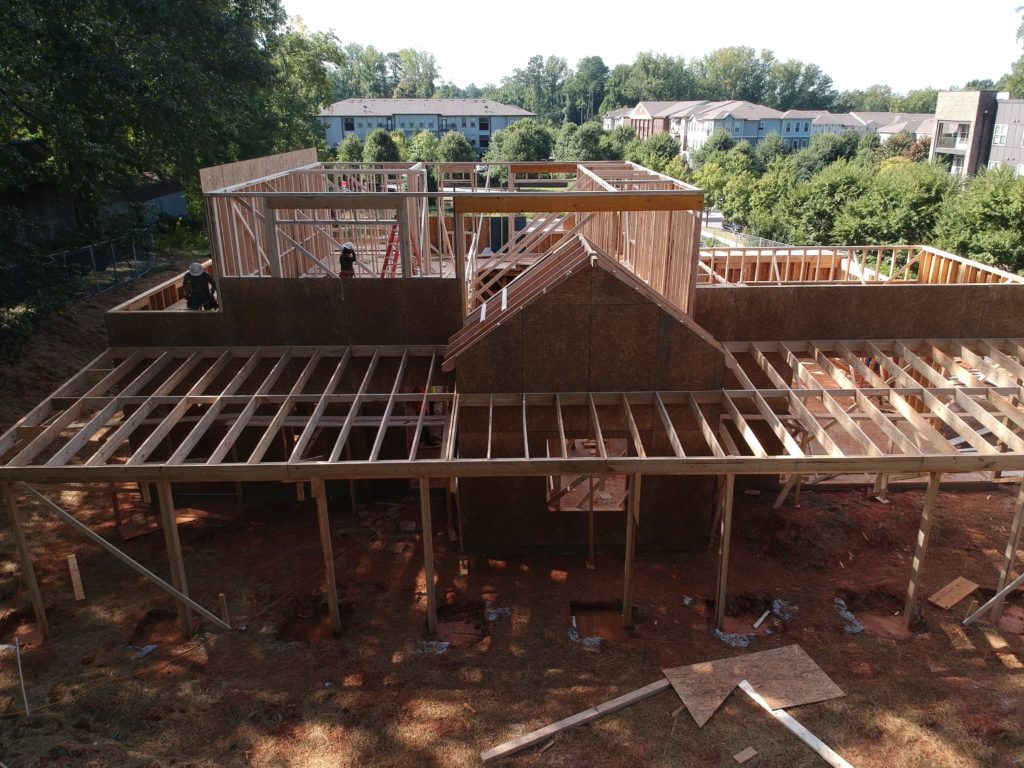 Reeves House Construction Begins - September
With so much of the community pledging toward the Reeves House from the Gala, JW Collection and Elm Street agreed to begin construction. With project manager Karl Nicklaus and Elm Street volunteer (and long-time Reeves House advocate) Kenny Kligman, construction is moving quickly. The new space will feature a gallery for rotating exhibits, a coffee/wine bar, artist studio space, and an education wing for visual arts classes. With so much activity, a new pulse for vibrant life will come to the community. Anticipated opening for the new Visual Arts Center is May 2021.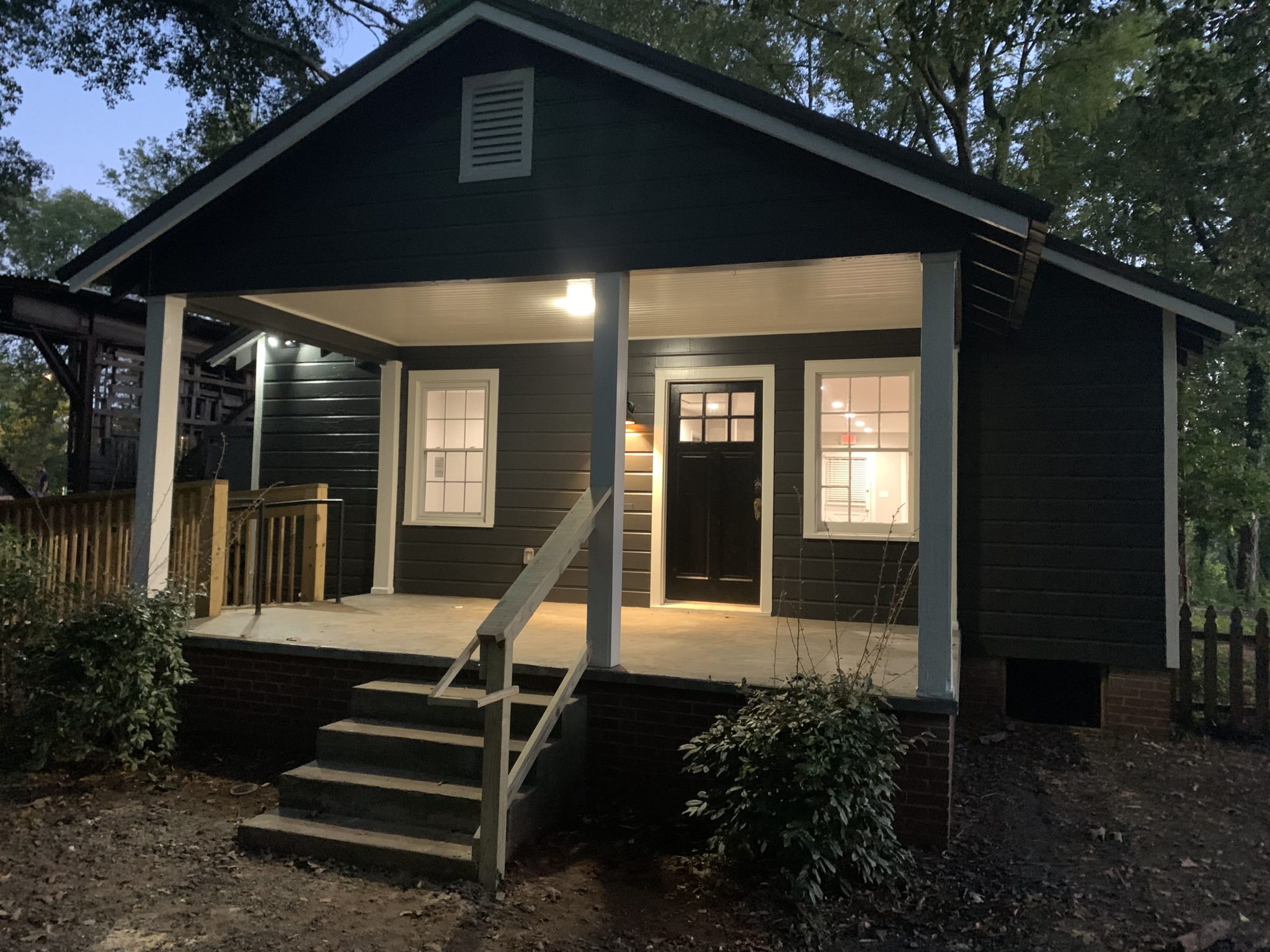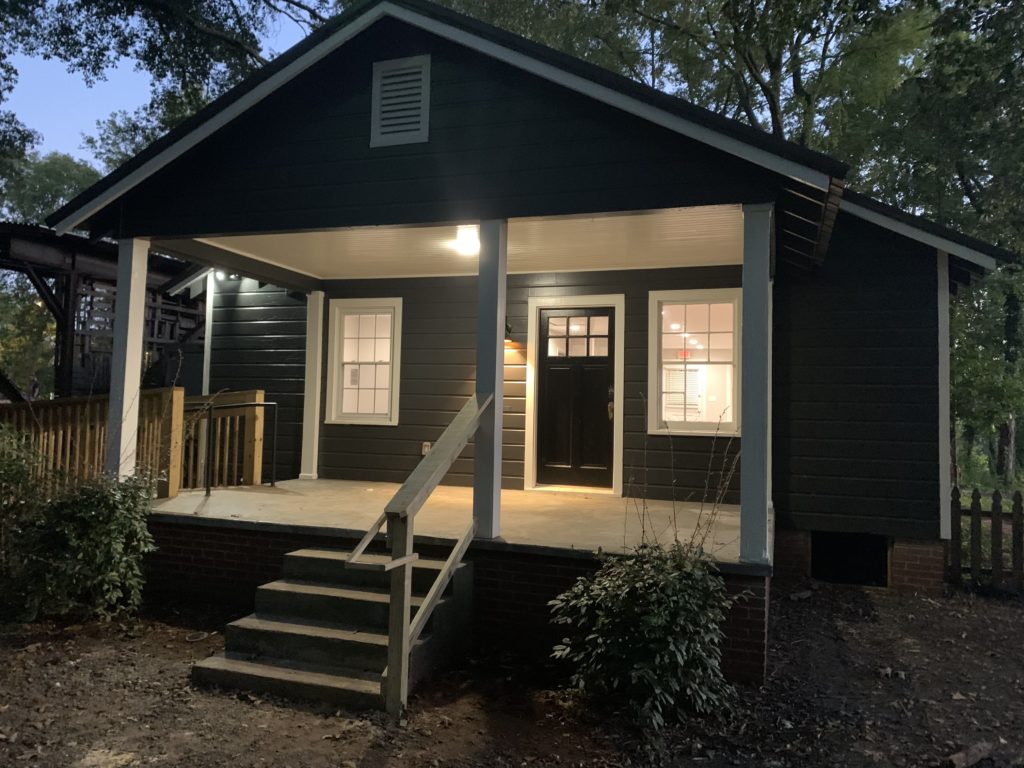 Kish Center Opens - September
While the Reeves House may be a high profile project, Elm Street snuck another construction project into 2020 and completed the Mary F Kish Center for Ceramics & Pottery. This former house from the 1920s is also on the Elm Street property and will host a plethora of pottery hand thrown or wheel classes for so many to enjoy. Some in-person and digital classes began, but more will arrive in the new year so keep a close eye out to register and try out a new hobby in pottery.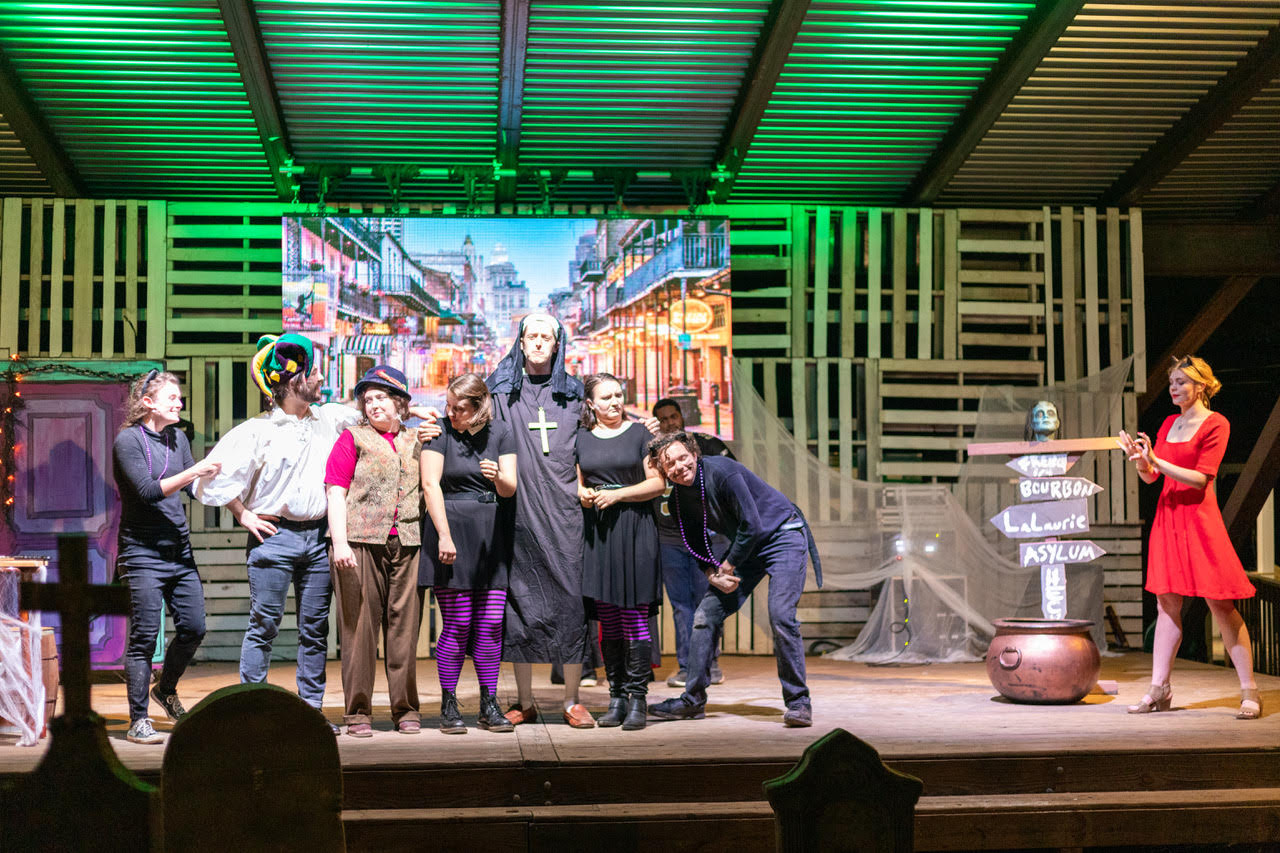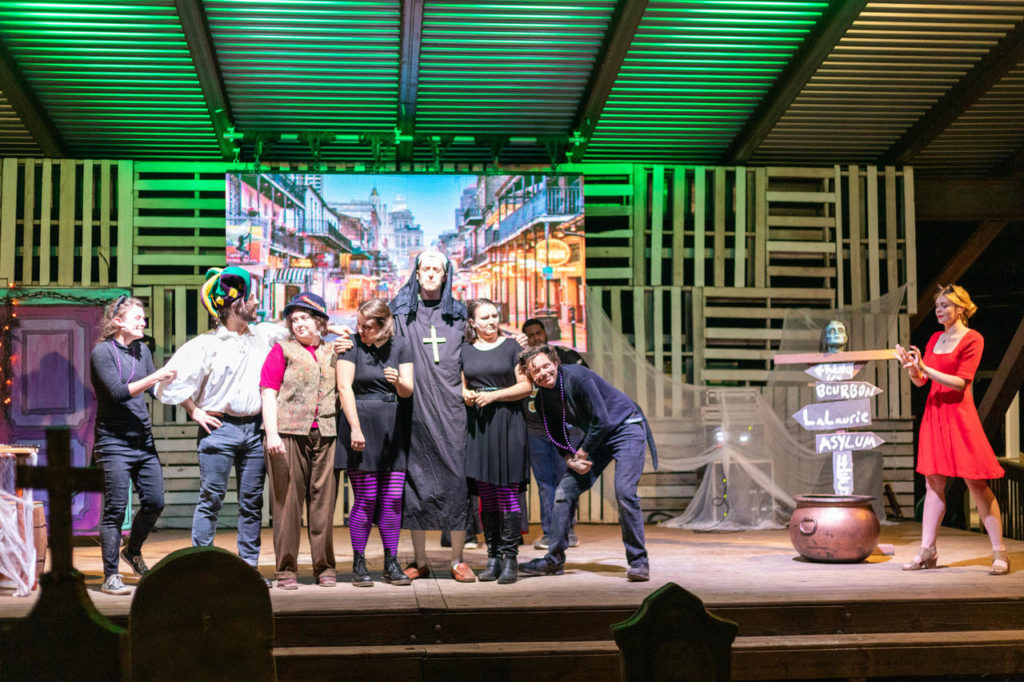 In-person Theatre Shows Return - October
While other programs were able to find ways to continue, even if limited, the theatre remained closed to live audiences. In the fall, several Elm Street staff and volunteers began to plan what it would take allow for live audiences to continue in a theatre experience. From this came:
- Comedy of Errors by William Shakespeare
- Alice in Wonderland Jr. produced by our students (SO PROUD of them)
- iThink Improv returned to the stage
-We're All Chocolate with Jessica It's All Good.
All with different and unique approaches to keep audiences safe - but provide live stories for all to escape and enjoy.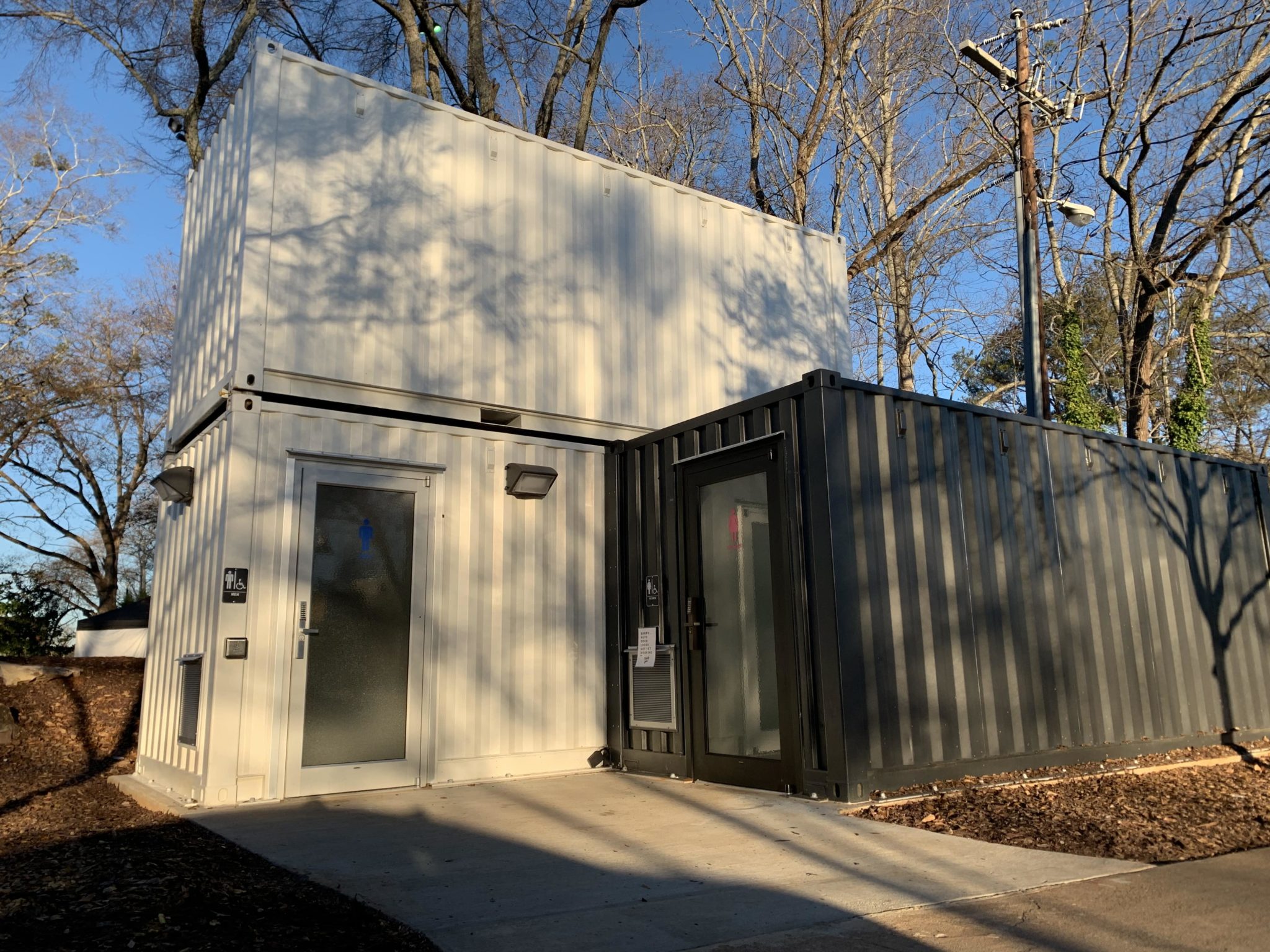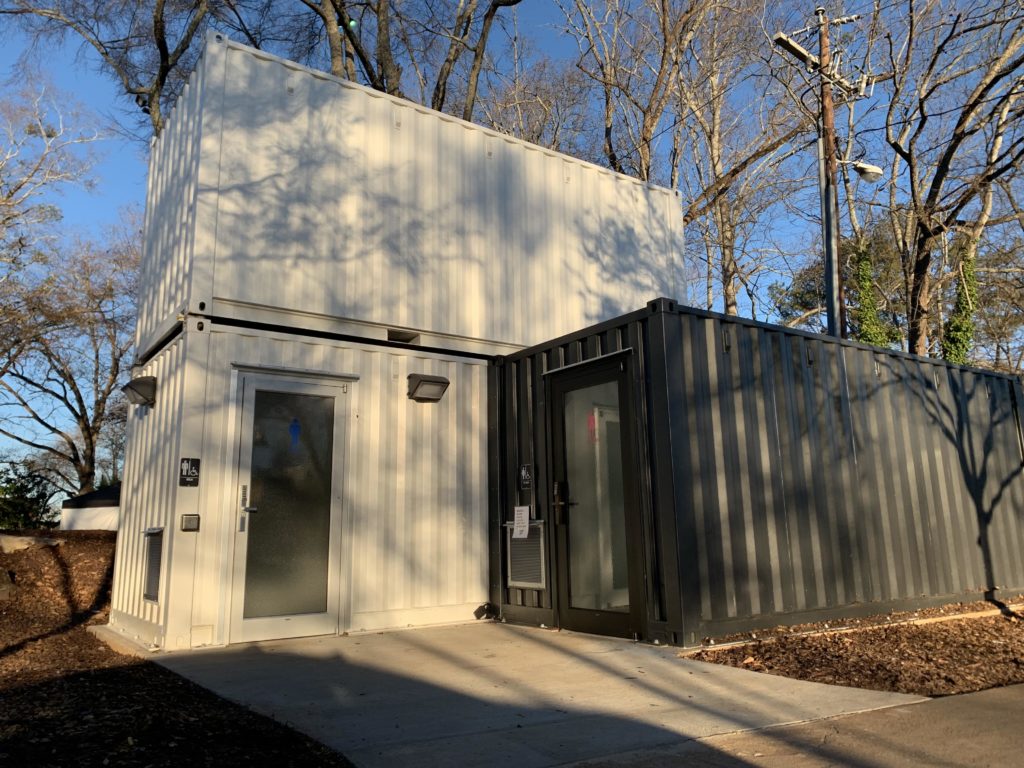 Public Restrooms Open - December
As a continuation of the partnership with the City of Woodstock from the playground, Elm Street helped design public restrooms, retrofitted from Shipping Containers. While plumbing fixtures in a container wasn't exactly what we thought it was, neither was much of 2020 - so it was fitting. Designed with some ideas in mind for the near future, a second shipping container is atop... almost as if a blank canvas were waiting. The completion of the restrooms marks the 3rd construction project complete in 2020.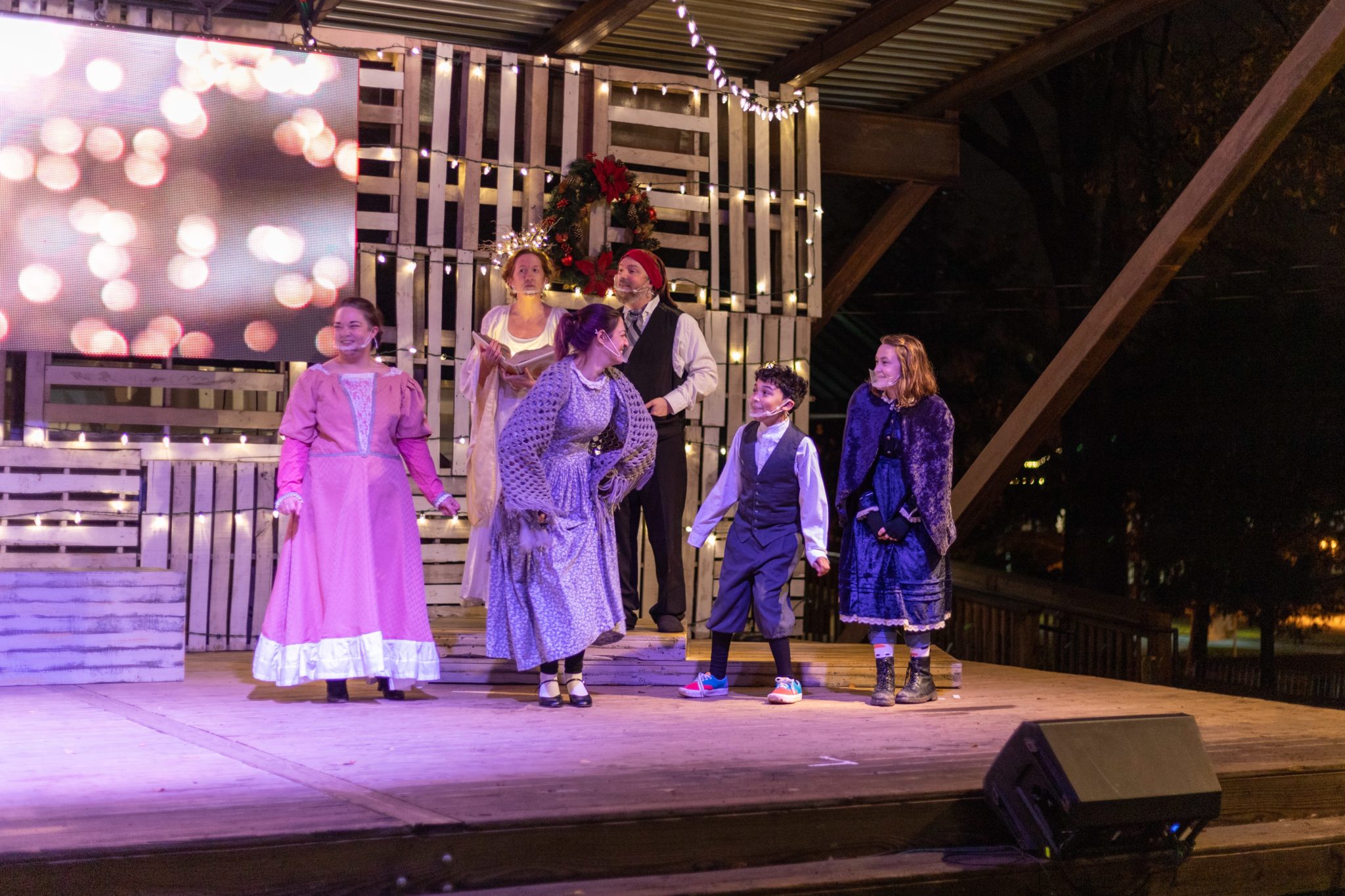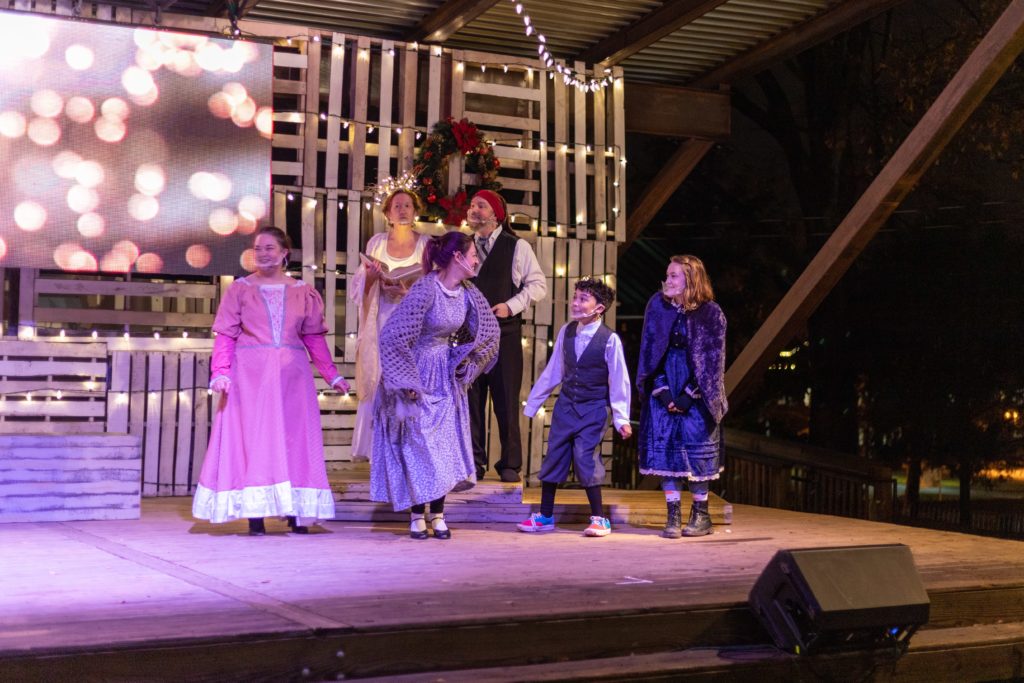 A Christmas Carol Returns - December
Trying to keep everyone in the holiday spirit, Elm Street reimagined A Christmas Carol on the outdoor stage to serve as much of the community as possible. While a first glance might seem that many traditions were changed this year with limited stage lights, fewer props, and a smaller cast, you may have only been looking at the stage. The *true* tradition of A Christmas Carol still lived on quite well: hundreds of families smiling as kids watched the story of Scrooge for the first time, friends being able to share a moment of holiday cheer together still, countless memories still made, even in such an odd year.
It seems the show put Woodstock in the spotlight as well, with so few live performances, Elm Street was featured in The New York Times and in Switzerland's Radio Télévision Suiss.
"On behalf of the Board of Directors, the staff, and myself, I want to take a moment and thank you. While the year was a roller coaster, we are incredibly grateful for this community. Thank you to each artist, volunteer, donor, sponsor, partner, and our audience members. When we switched shows to a digital, you understood and attended from your living rooms, when we had to postpone, you shared your excitement for when the show would come and showed grace, when we moved outside you braved the weather and help us make it happen. No artist bat an eye with any changes or odd circumstance and moved forward willing to make art. Despite changes in what we had planned, our incredible sponsors not only were steadfast in their support, but renewed for the upcoming year with an immense amount of trust in us. Many of you gave and gave again and gave again.
It wasn't what was planned, but this year cemented my belief that bringing art to this community is an honor. It truly is all of us that make it possible. Thank you!
We firmly believe our best stories are still ahead of us. With the Reeves House opening on the horizon, the Lantern Series coming into 2021 strong, it appears the theatre will be able to open later this year, and a few more surprises we have in store for you, we can't wait to see what the year will bring. Mostly however, we look forward to those stories with you. We can't wait to see what 2021 brings, and are confident will be our best year yet."