TIE-IN TALK: "Where Memory Meets History" with Historian Suzanne Litrel
December 6, 2022 @ 6:30 pm
EVENT DESCRIPTION
Where Memory Meets History: Antonio the Soldier-Nun of Latin America
Join historian and author Suzanne Litrel on a journey to the colonial Latin American past, where she explores the life story and memories of an extraordinary seventeenth century nun-turned-soldier.
At age sixteen, Basque-born Catalina de Erauso escaped her convent, donned mens' clothes, and journeyed to the New World, eventually reaching Peru. Now known as "Antonio," she became an outlaw and a crossdresser with a price on her head. Yet she ended her days absolved by both the King of Spain and the Pope, who granted her permission to dress as a man for the rest of her life. Her story highlights extraordinary adventure as well as opportunities seized by women in colonial Latin America.
ABOUT THE SPEAKER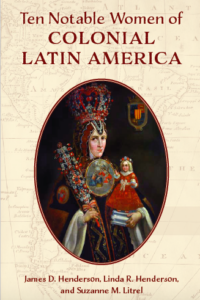 Suzanne Litrel, Ph.D. is a historian, educator, and author. Her most recent and co-authored work, Ten Notable Women of Colonial Latin America (Rowman & Littlefield), is available locally at FoxTale Book Shoppe. For more information, see suzannelitrel.com
This event is free to the public and will takes inside the gallery. RSVP'ing is encouraged to give us an idea of how many visitors to expect.
Reeves House Visual Arts Center
734 Reeves Street, Woodstock, GA, 30188, United States
We're excited you've decided to join us. We've got some tips, suggestions, and recommendations to make your first time visit an excellent experience.
If you have any questions, please let us know.