Front Porch (or inside in case of inclement weather)
Visual Art
Tuesday, November 1st at 6:30pm
EVENT DETAILS

Learn more about the mysterious side of Woodstock, from fires that shaped the history of the city, crimes that had the city talking, and mysteries about the history of Woodstock that we still don't know the answer for. 
This event is free to the public and takes place on the front porch of the Reeves House, or inside if there is inclement weather.
RSVP'ing is encouraged to give us an idea of how many visitors to expect.
ABOUT THE SPEAKER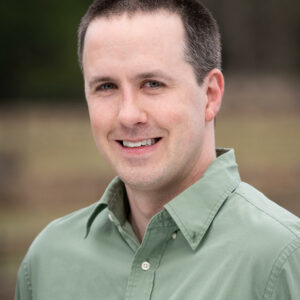 KYLE BENNETT was born and raised in Cherokee County, GA. He grew up on a farm in Salacoa Valley that has been in his family since the 1840s. Kyle has worked for the City of Woodstock since 2006 and is currently the Tourism Manager. This position oversees the major components of tourism policy for the organization. This includes managing the Woodstock Visitors Center, overseeing website & social media pages, and directing tourism marketing effort for the City of Woodstock. Kyle also manages a variety of popular and successful events in Woodstock including the Woodstock Farm Fresh Market, The WDSTK Scarecrow Invasion, The Discover WDSTK Scavenger Hunt,  and The Downtown WDSTK Walking Tour Series. In 2022 Kyle was named as one of Cherokee County's Top 10 in 10 Young Professionals and was named by Georgia Trend as one of the Top 40 under 40 in the State of Georgia. For fun Kyle loves to read, go on hikes and cheer on the Georgia Bulldogs and Atlanta United. Kyle is a huge Star Wars fan and has been featured on Star Wars panels at Dragon Con.
| When | Time |
| --- | --- |
| TUESDAY, November 1st | 6:30-7:30pm |
RSVP
RSVP'ing is encouraged to give us an idea of how many to expect and to help keep you in the loop with future events & happenings at the Reeves House.







Please enter a number greater than or equal to 1.



GENERAL
COVID-19
GENERAL
Admission
There is no charge for the Gallery or this event. We encourage you to RSVP in order to stay in the loop with future events and ask that you consider a tax-deductible donation to help us continue to program accessible experiences for our entire community.
Pets
Due to Health Department regulations in the Cafe and for the safety of the Gallery pieces, only service animals are permitted inside the building.
COVID-19
Cleanliness
All surfaces will be wiped down and sanitized prior to opening.
BECOME A SPONSOR
THE REEVES HOUSE IS A HOME FOR THE COMMUNITY TO DISCOVER SOMETHING NEW ABOUT EACH OTHER AND OURSELVES IN THE GALLERY. THIS SPACE WILL FEATURE ROTATING ART EXHIBITS FROM LOCAL, REGIONAL, AND NATIONAL ARTISTS. AS A SPONSOR, YOUR INVOLVEMENT WILL HELP PROGRAM THE GALLERY & events.
Reeves House Visual Arts Center
734 Reeves Street, Woodstock, GA, 30188, United States
We're excited you've decided to join us. We've got some tips, suggestions, and recommendations to make your first time visit an excellent experience.
If you have any questions, please let us know.