Admission: FREE!
Location: Reeves House Gallery
There is no charge to view the art exhibit or enjoy the live music. If you want to help support us and the free events we offer, purchase a drink or two (Wines by the glass or bottle, local craft beer & cider, and coffee available).
And if you really enjoy yourself, please consider a tax-deductible donation.
Woodstock Arts will open its new gallery exhibit, Paper Cuts, on view from Aug 25th – Oct 23rd, with an Opening Reception on Thursday, August 25th from 6:00pm – 8:00pm at the Reeves House Visual Arts Center. Established and emerging artists from around the nation have been scouted over the last 6 months, and their pieces have been carefully  selected to create this exhibit for the Woodstock, Atlanta, and North GA community to enjoy.
"One of the things I find most fascinating about this exhibit", Visual Arts Director Nicole Lampl says, "is that these brilliant artists have taken the humble medium of paper – an everyday item that we all use – and have transformed it in unexpected and surprising ways. These artists have creatively manipulated paper through a wide variety of techniques and processes –   folding, cutting, collaging, layering, burning, sculpting, and even dyeing with household chemicals.."
Lampl, who also curated the Paper Cuts exhibit, explains that this is a "medium focused" exhibit. Many of the exhibits at the Reeves House or other contemporary art museums are based on themes, such as the concept of 'home,' or present new work by a particular artist.  A medium-focused exhibit, however, takes a specific material (metal, clay, textiles,, etc.), and showcases its  versatility. This exhibit expands far beyond traditional uses of paper – these are not just artworks that happen to be on paper, but are instead celebrations of paper itself and the myriad of ways that it can be transformed by the hand of the artist.  
"My hope," Lampl says, "is that guests will be inspired to see how everyday materials can become artwork, and that creating art doesn't require expensive supplies. . We all have creative impulses, but often don't know where to begin or how to express them. But, there is a large community of people out there that will benefit from you sharing your talent and creativity. We can all create something more for  ourselves and for our community – this begins with simple beginnings and small steps. Although art can be unapproachable at times, I hope that seeing what can be created from such a simple medium makes it more approachable, and gives us all a greater  appreciation for the capacity of humble beginnings  to become beautiful endings."
Admission to Paper Cuts is offered to the public free of charge and will be open Aug 25th – Oct 23rd with various special events, such as artist talks and demos, music nights, exhibit tours, yoga classes, workshops , and more. The Opening Reception is from 6:00pm – 8:00pm on Aug 25th with a toast at 7pm. Hors d'oeuvres will be provided with beer, wine, and coffee available for sale.  The Reeves House is located at 734 Reeves St. Woodstock, GA 30188.
Participating artists are Charles Clary(Conway, SC); Karen Margolis Brooklyn, NY); Claude-Gerard Jean (Atlanta, GA); Anna Grace Burch(Greenville, SC); Jerushia Graham  (Atlanta, GA); Austin Cathey (Carrboro, NC); Lauren Kussro (Houston, TX); Avery Fleeman (Asheville, NC); Griffin Carrick(Cary, IL); Hazel Sebastian Glass (Portland, OR); Michael Villiquette (Madison, WI); Maggie Kerrigan (Virginia Beach, VA); Ann Stewart (Atlanta, GA); and Jen Swearington(Charleston, SC). 

Woodstock Arts is a non-profit arts organization  located in the heart of Downtown Woodstock, GA. The mission of Woodstock Arts is to engage community with relevant art experiences every day. The organization, now in its 20th season, has expanded from a small theatre to a multi-disciplinary art center with a robust education program for all ages, a Main Stage Theatre season, a concert series known as the Lantern Series, and most recently, a visual arts center with the Reeves House gallery and Kish Center for Ceramics and Pottery. Check out all of the events at www.woodstockarts.org.
Reeves House Garden, 734 Reeves St, Woodstock, GA 30188
We're excited you've decided to join us. We've got some tips, suggestions, and recommendations to make your first time visit an excellent experience.
If you have any questions, please let us know.
Thank you to our partners, donors, and supporters like you who made building the Reeves House possible. This is a true community project and we can't wait for you to create memories and moments in the Gallery, classroom, as well as coffee shop/wine bar. 
John Wieland, a legend for building homes in the Atlanta area, is also an avid art collector, enthusiast, and supporter. When he heard about the Reeves House project he quickly offered his cornerstone support in building the project at cost.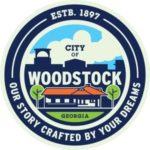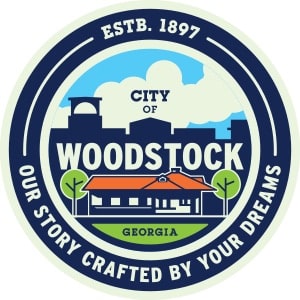 A long-time partner with Elm Street, The City of Woodstock provided crucial support early in the project. The Parks & Recreation Impact Fees used to help with the cost of construction paved the way for other supporters to join the efforts and make this a true community project to add to the quality of life through the arts. 
We've received several generous gifts from private foundations. While many gifts prefer to remain anonymous, the Rucker-Donnell Foundation, a national foundation, has participated to encourage other foundations to consider gifts toward this project. 
Thank you to ALL of the private foundations that have provided gifts to make this important community project possible. 
Moen  |  Schlag  | Lennox  |  Edwards Heating and Air – Michael Edwards  |  Sherwin Williams  |  Progressive Lighting |  Shaw Industries Group  |  Builder's First Source – Jeff Marcus  |  Brand Vaughn – John Donkar  |  James Hardie Siding  |  EJ Trim – Matt Johnson  |  YKK AP  |  KCO – Alan O'Rouke  |  Ferguson – Joe Brown  |  Idelwood Interiors – Marty DeStefano  |  FC Landscaping – Fernando Chavarria
We can not thank you enough! Our individual donors truly make this project possible. So many of you have given over the years toward the vision of a better community through the arts. Even more, so many of you continue to give or have pledged to give, this has made all of the difference. In the end, this place is not just the rebuilding of a historic house, but a home for us all. You have made that possible. Thank you! 
The reeves house is a home for the community to discover something new about each other and ourselves in the Gallery. This space will feature rotating art exhibits from local, regional, and national artists. as a sponsor, your involvement will help program the gallery & events.