December 2 - December 31, 2022
Education Studio inside the Reeves House
JENNIFER MAUD is our December featured artist! Every first Friday, we hold an Opening Reception for a local artist whose artwork is on display in the Reeves House Education Studio.
Come meet the artist behind the artwork on display while sipping a glass of wine and swaying to some live music at the Opening Reception on Friday, December 2nd.
ABOUT THE ARTIST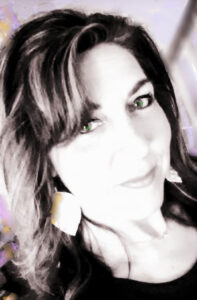 JENNIFER MAUD has been painting in oils for over two decades. Her inspiration comes from music, dance, and nature. Her livelihood for 30+ years in fitness and wellness is key to the movement theme in her work. Vivid Art by Jen, her instagram name, merged out of a combination of color, education, and training. In college, she studied fine arts at Montclair University in New Jersey and spent time at F.I.T in NYC. She lives in Georgia with her husband, daughter, and 2 tuxedo cats.
Reeves House Visual Arts Center
734 Reeves Street, Woodstock, GA, 30188, United States
We're excited you've decided to join us. We've got some tips, suggestions, and recommendations to make your first time visit an excellent experience.
If you have any questions, please let us know.