Featured Artist:
Madison Johnson
Opening Reception: October 7 @ 6pm – 9pm
On Display: October 7 – November 1 , 2022
Location: Education Studio inside the Reeves House

Admission: FREE
MADISON JOHNSON is our October featured artist! Every first Friday, we hold an Opening Reception for a local artist whose artwork is on display in the Reeves House Education Studio. 
Chat with the artist while sipping a glass of wine and swaying to some live music at the Opening Reception on Friday, October 7th. Madison's work will be on view for the entire month of October.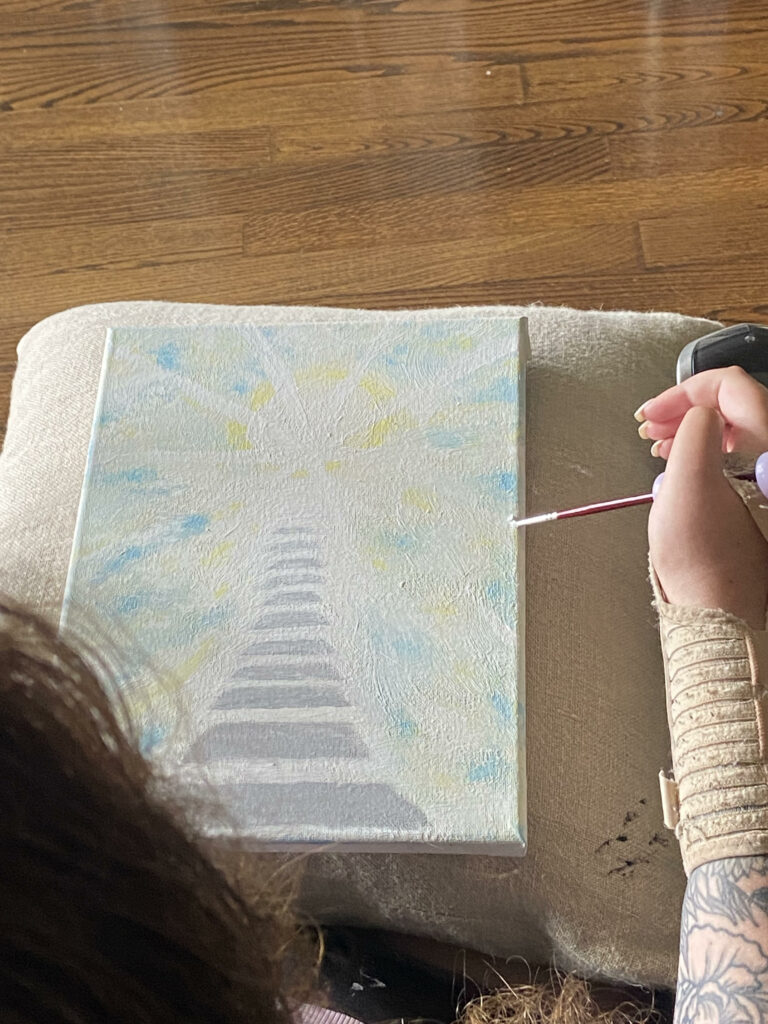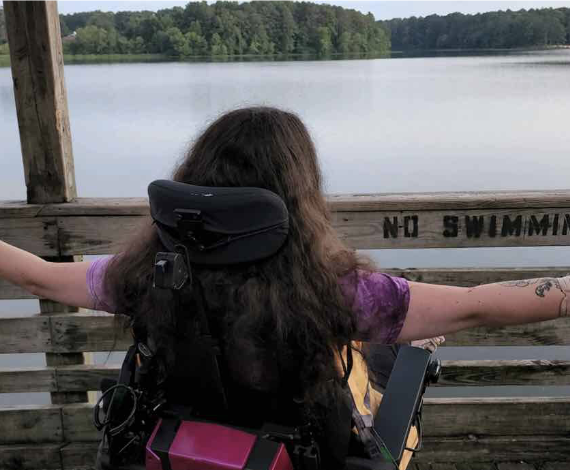 In the artist's words:
"On August 9, 2019, my life was forever changed – I broke the C5 vertebrae in my neck while diving at Lake Allatoona, which resulted in near full body paralysis and difficulties breathing without a ventilator. Since then, I've been focused on both physical and occupational therapy every single day, but I didn't begin painting until I was first introduced to painting through my neighbor Debbie Veith, who helped me create adaptive strategies and tools to paint with the limited mobility in my hands and arms. Painting has provided a great way to exercise occupational therapy and work on my fine motor skills. Painting has benefited me not only physically, but also mentally and emotionally. What I struggle to communicate with words, painting has allowed me to put onto canvas. I've been able to paint about how things make me feel, as well as interests or things I am passionate about. After being injured, I was closed off and didn't want to open up to anyone about anything I was thinking or feeling. I felt embarrassed and alone – like there was no one I could relate to. Through painting, I've been able to find pieces of myself again, and have finally begun assembling them together. I'm blessed with a great support team filled with people who not only inspire me, but encourage me to pursue my passions."
Reeves House Visual Arts Center, 734 Reeves St, Woodstock, GA 30188
We're excited you've decided to join us. We've got some tips, suggestions, and recommendations to make your first time visit an excellent experience.
If you have any questions, please let us know.
Thank you to our partners, donors, and supporters like you who made building the Reeves House possible. This is a true community project and we can't wait for you to create memories and moments in the Gallery, classroom, as well as coffee shop/wine bar. 
John Wieland, a legend for building homes in the Atlanta area, is also an avid art collector, enthusiast, and supporter. When he heard about the Reeves House project he quickly offered his cornerstone support in building the project at cost.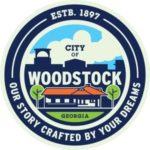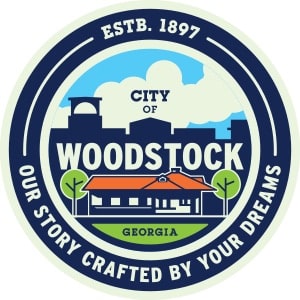 A long-time partner with Elm Street, The City of Woodstock provided crucial support early in the project. The Parks & Recreation Impact Fees used to help with the cost of construction paved the way for other supporters to join the efforts and make this a true community project to add to the quality of life through the arts. 
We've received several generous gifts from private foundations. While many gifts prefer to remain anonymous, the Rucker-Donnell Foundation, a national foundation, has participated to encourage other foundations to consider gifts toward this project. 
Thank you to ALL of the private foundations that have provided gifts to make this important community project possible. 
Moen  |  Schlag  | Lennox  |  Edwards Heating and Air – Michael Edwards  |  Sherwin Williams  |  Progressive Lighting |  Shaw Industries Group  |  Builder's First Source – Jeff Marcus  |  Brand Vaughn – John Donkar  |  James Hardie Siding  |  EJ Trim – Matt Johnson  |  YKK AP  |  KCO – Alan O'Rouke  |  Ferguson – Joe Brown  |  Idelwood Interiors – Marty DeStefano  |  FC Landscaping – Fernando Chavarria
We can not thank you enough! Our individual donors truly make this project possible. So many of you have given over the years toward the vision of a better community through the arts. Even more, so many of you continue to give or have pledged to give, this has made all of the difference. In the end, this place is not just the rebuilding of a historic house, but a home for us all. You have made that possible. Thank you! 
The reeves house is a home for the community to discover something new about each other and ourselves in the Gallery. This space will feature rotating art exhibits from local, regional, and national artists. as a sponsor, your involvement will help program the gallery & events.