Education Studio inside the Reeves House
Every first Friday, we hold an Opening Reception for a local artist whose artwork is on display in the Reeves House Education Studio.
Come meet the artist behind the artwork on display while sipping a glass of wine and swaying to some live music at the Opening Reception on Friday, April 7th 6-9 pm.
ABOUT THE ARTIST
Holly Payton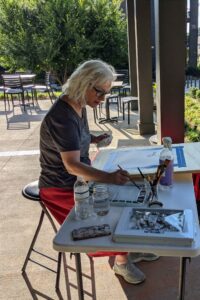 Holly Payton grew up in a suburb of Philadelphia. "I am the youngest of 5 girls, and my older sisters were all very talented musicians. Art gave me something special of my own – a way for me to stand out in the crowd." While she started out painting in oils, Holly has dedicated her focus to watercolor for the past 10 years. She paints for herself; for the joy of it and teaches watercolor classes at the Reeves House for the same reason. She is always excited to share her love of the medium in a fun and engaging way. She lives in Woodstock with her husband, Stone. Holly is a Change Management Consultant for IBM, and loves living in such a thriving art community.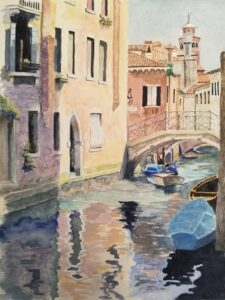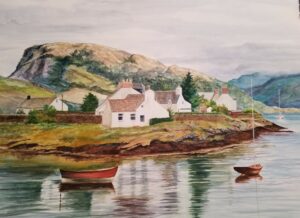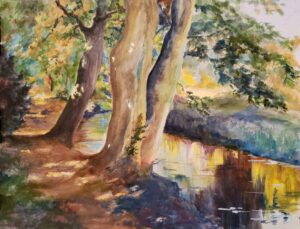 Reeves House Visual Arts Center
734 Reeves Street, Woodstock, GA, 30188, United States
We're excited you've decided to join us. We've got some tips, suggestions, and recommendations to make your first time visit an excellent experience.
If you have any questions, please let us know.