Admission: FREE!
Location: Backyard at the Reeves House
Please no outside food and drinks.
Charcuterie boards and drinks available for sale at our outdoor bar.
Tables and chairs are provided, but you are welcome to bring your own.
There is no charge to view the art exhibit or enjoy the live music. If you want to help support us and the free events we offer, purchase a charcuterie board alongside a drink or two (Wines by the glass or bottle, local craft beer & cider, and coffee available).
And if you really enjoy yourself, please consider a tax-deductible donation.
Come sit under the stars, sway to some live Jazz music, and unwind for the weekend while snacking on a charcuterie board with a glass of wine in hand. The music will keep flowing from 6pm-9pm with a rotating ensemble playing on the back porch at the Reeves House. 
You won't have to travel far to re-up on your refreshments – our outdoor bar will be stocked with wine and beer available for purchase. Alcohol not your thing? Inside you'll find an expansive menu of inventive coffee drinks and savory or sweet snacks. 
Enjoy a drink (or two), explore the art exhibit on display in the gallery, and take a seat to enjoy a beautiful evening with jazz as your soundtrack!
**This is a recurring event that happens the last Friday of every month**
Reeves House Garden, 734 Reeves St, Woodstock, GA 30188
We're excited you've decided to join us. We've got some tips, suggestions, and recommendations to make your first time visit an excellent experience.
If you have any questions, please let us know.
Thank you to our partners, donors, and supporters like you who made building the Reeves House possible. This is a true community project and we can't wait for you to create memories and moments in the Gallery, classroom, as well as coffee shop/wine bar. 
John Wieland, a legend for building homes in the Atlanta area, is also an avid art collector, enthusiast, and supporter. When he heard about the Reeves House project he quickly offered his cornerstone support in building the project at cost.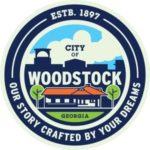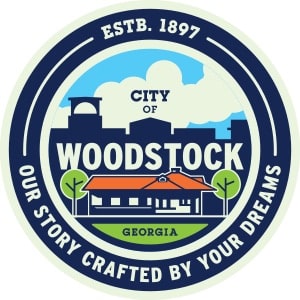 A long-time partner with Elm Street, The City of Woodstock provided crucial support early in the project. The Parks & Recreation Impact Fees used to help with the cost of construction paved the way for other supporters to join the efforts and make this a true community project to add to the quality of life through the arts. 
We've received several generous gifts from private foundations. While many gifts prefer to remain anonymous, the Rucker-Donnell Foundation, a national foundation, has participated to encourage other foundations to consider gifts toward this project. 
Thank you to ALL of the private foundations that have provided gifts to make this important community project possible. 
Moen  |  Schlag  | Lennox  |  Edwards Heating and Air – Michael Edwards  |  Sherwin Williams  |  Progressive Lighting |  Shaw Industries Group  |  Builder's First Source – Jeff Marcus  |  Brand Vaughn – John Donkar  |  James Hardie Siding  |  EJ Trim – Matt Johnson  |  YKK AP  |  KCO – Alan O'Rouke  |  Ferguson – Joe Brown  |  Idelwood Interiors – Marty DeStefano  |  FC Landscaping – Fernando Chavarria
We can not thank you enough! Our individual donors truly make this project possible. So many of you have given over the years toward the vision of a better community through the arts. Even more, so many of you continue to give or have pledged to give, this has made all of the difference. In the end, this place is not just the rebuilding of a historic house, but a home for us all. You have made that possible. Thank you! 
The reeves house is a home for the community to discover something new about each other and ourselves in the Gallery. This space will feature rotating art exhibits from local, regional, and national artists. as a sponsor, your involvement will help program the gallery & events.