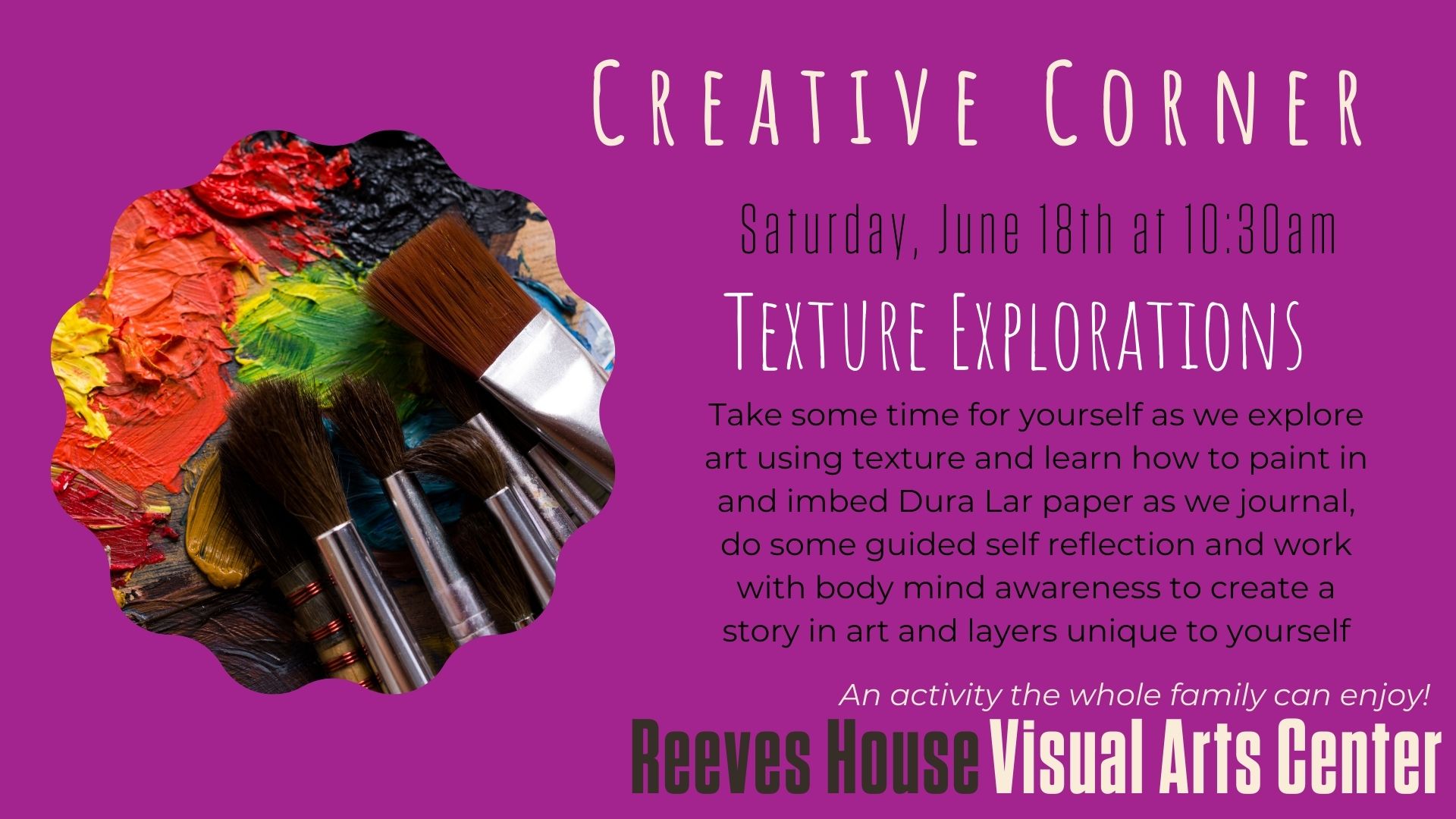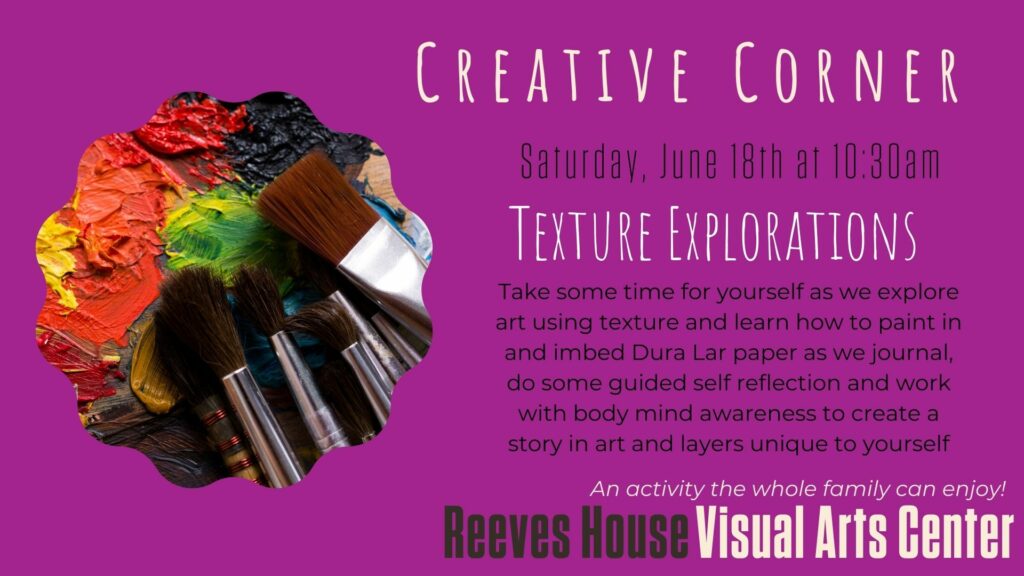 ]
Connect with the Stacie Rose Exhibit in the Gallery to a fun activity geared towards adults!
"Take some time for yourself as we explore art using texture and learn how to paint in and imbed Dura Lar paper as we journal, do some guided self reflection and work with body mind awareness to create a story in art and layers unique to yourself."
Mixed media art techniques will include gel mediums, drips, texture building , found materials and various acrylics as well as guided mediation to bring your own piece to life!
Artwork taken from "Release Your Creativity" by Rebecca Schweiger. 
This workshop is geared towards teens and adults.
Each person requires a registration at $10 each in order to participate. You can select to sign yourself up or multiple people!