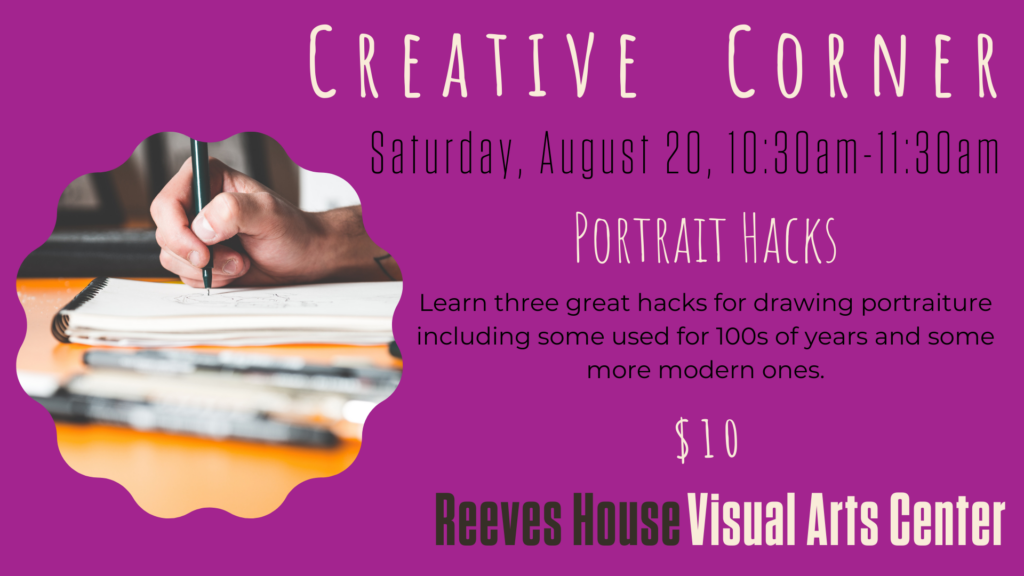 Learn three great hacks for drawing portraiture including some used for 100s of years and some more modern ones. Submit a photo that you would like to draw.
This workshop is geared towards teens and adults.
Each person requires a registration at $10 each in order to participate. You can select to sign yourself up or multiple people!