Have you been curious about the artwork currently on display at the Reeves House? Then come hear from one of the exhibiting artists, Pamela Diaz-Martinez! She will speak about the inspiration, process, and context behind her work currently on display.
Artist Talks provide an opportunity for artists to share their artwork and ideas to the public and offer insight into the exhibition as a whole. Be part of the conversation, express your thoughts and ideas, or simply sit back and enjoy the discussion.
This event is free to the public and will takes inside the gallery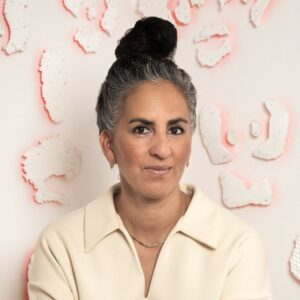 About the Artist: PAMELA DIAZ-MARTINEZOver the years Pamela's work has been shown nationally and internationally in galleries, pop up and alternative project spaces, universities, residencies, and museums. Pamela's experimental work was featured alongside Odd Nerdrum and other reputable figurative artists in an exhibition representing Southern California Figurative Art. She has garnered awards and corporate sponsorship as well.
In the Fall of 2023 Pamela will be opening her own gallery titled DUNAMIS art space. It has been a dream of hers to have an art space that is dedicated to spiritual contemplation.
Pamela lives and works in Atlanta, Georgia and received her MFA from Arizona State University in 2004.
Reeves House Visual Arts Center
734 Reeves Street, Woodstock, GA, 30188, United States
We're excited you've decided to join us. We've got some tips, suggestions, and recommendations to make your first time visit an excellent experience.
If you have any questions, please let us know.