Kids Handbuilding Ages 5-7
Kish Center for Ceramics and Pottery
Come and join Miss Allie for a fun filled lesson learning how to handbuild pottery! Students will learn how to build with clay slabs that the students can decorate however they want. There will be weekly projects/themes to guide the process and learn the technique but there is no right or wrong way to complete the assignment as long as each student is happy with their artwork. Students will make a variety of forms, some examples of the projects will be: Crowns, Mugs/cups, Luminaries, etc. (Projects and themes are subject to change based on students interest and student abilities)
Supplies Provided but you may bring in stencils or cookie cutters that you would like to use on your creations!
Class space is limited.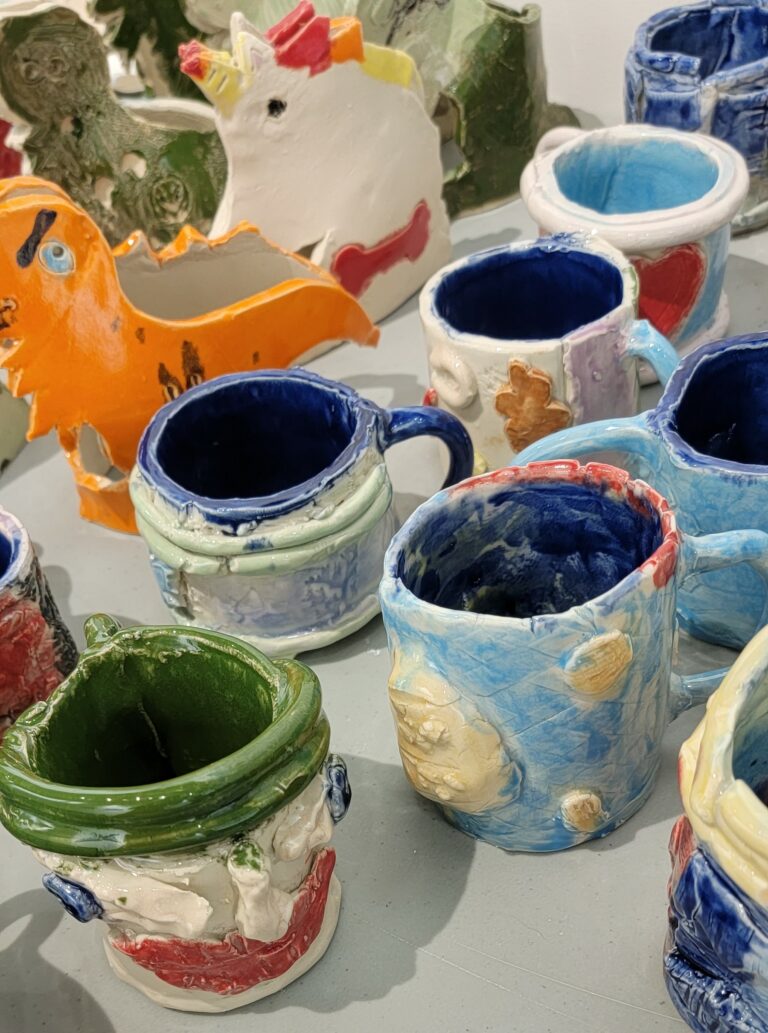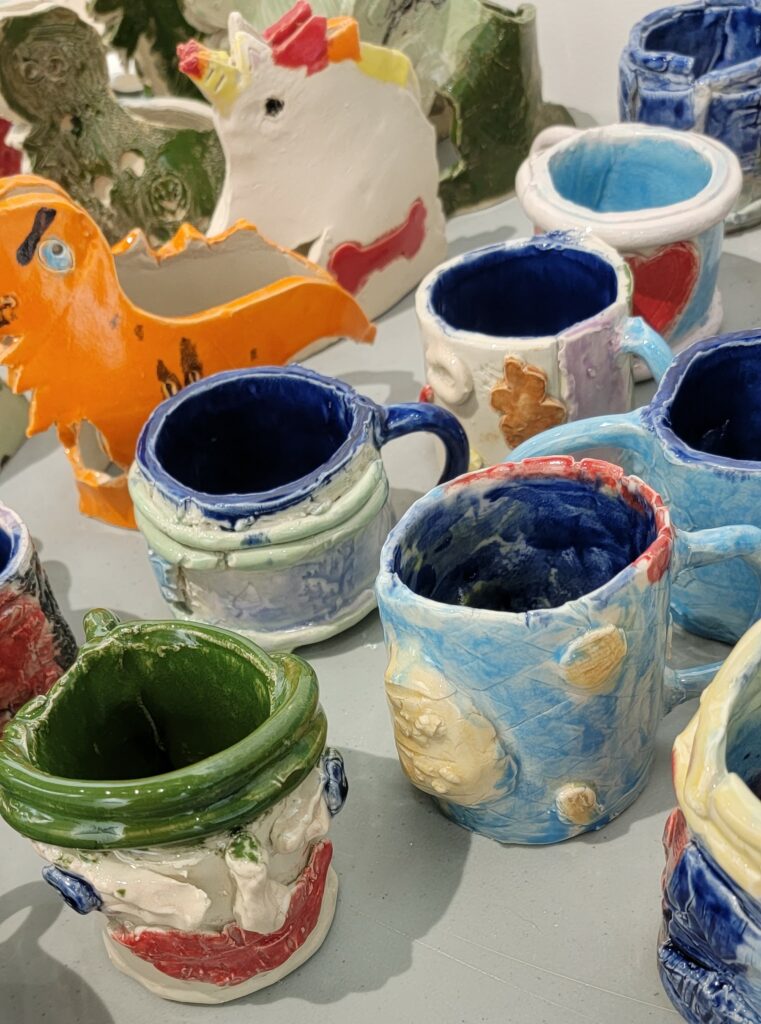 Allie Benoit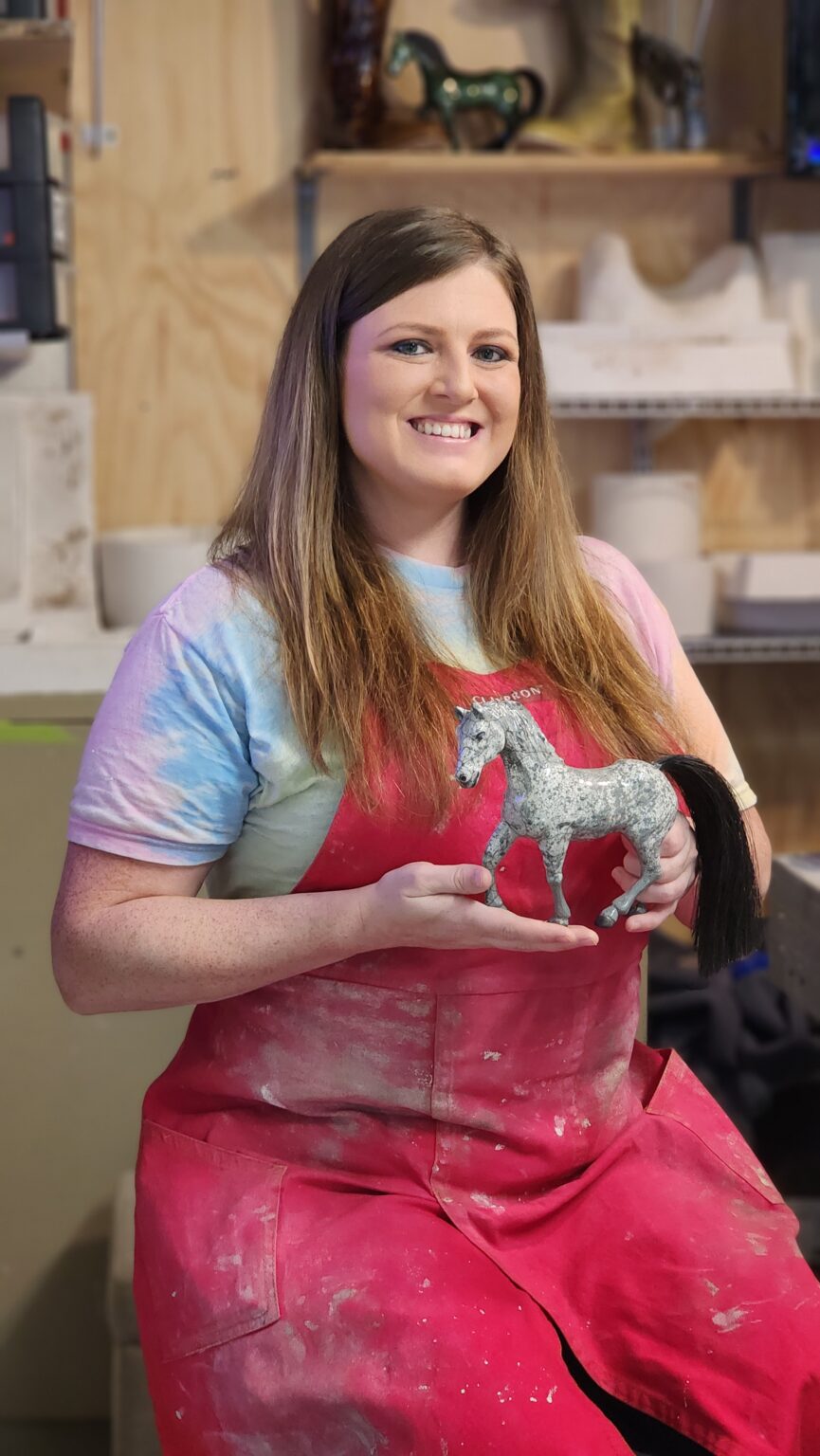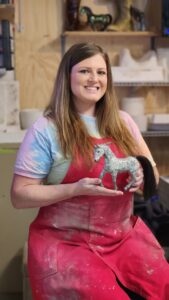 Allie Benoit was born in Albany, New York, but grew up in both New York and Georgia. She recently graduated Cum Laude from Kennesaw State University with a BFA in Ceramics & Sculpture, minoring in Italian Language. During her time at Kennesaw, Allie traveled on a study abroad trip with the University of Georgia System, to Montepulciano, Italy and was in residence there for 5 weeks studying the Italian language, while designing a new body of artwork. She was awarded the Global learning scholarship, and the Visual Arts Study Abroad Scholarship, as well as the honor of Runner Up/Alternate for The Benjamin A. Gilman International Scholarship. By February 2023, Benoit began exhibiting sculptural work during MABLE HOUSE ARTS CENTER: FAHRENHEIT 2200* juried exhibition. She will have "Horse#1" sculpture on display for the 2023 TASTE OF MABLETON event being held in Mableton Georgia. Allie is also participating in recent exhibitions such as: SVCC and Clayer & Co's juried exhibition SIP: A CERAMIC CUP SHOW, with Kevin Snipes as the juror. Benoit's work sold out during the SIP CUP opening night reception. Throughout April, Allie was also accepted to Wildfire Ceramic Studio's 3RD ANNUAL HIGH FIRE PIPE SHOW, (with The Last Prisoner's Project), for another juried exhibition in Missoula, Montana. Allie Benoit's upcoming group exhibitions, running until September, will be: James May Gallery JMG: SMALL WORKS 2023 in Milwaukee Wisconsin from April – August. Along with The Clay Center of New Orleans Juried Group Exhibition, CLAY: A SOUTHERN CENSUS with Donte K Hayes as the juror. Allie Benoit is the Founder/Owner of Rainy Day Studio and High Horse Ceramics businesses located in Atlanta, Georgia. Rainy Day Studio was established in 2020 while High Horse Ceramics is being developed throughout 2023 as an incubator for Benoit's more recreational and functional works.
If you have any questions, please let us know.