Now don't get intimidated by that fancy title!! All that means is that we will take our inspiration from the real world, in particular the human figure. We will be learning about hand building and sculpting with clay! You will learn all the basics of constructing hollow forms and then practice the different ways you can use surface decorations to make your form your own.  It's fun and free and very empowering. 
If you are breathing you qualified for this 2 hour, weekly class!! All levels are welcome in this immersive, hands on experience. We all learn from each other so set aside some time for yourself and be part of the learning. 
Betsy Khuri
Betsy Khuri is a figurative sculptor and oil painter based in Woodstock, Georgia. Betsy works in sculptural clay combining found objects and metals. Her finishes include underglazes, oxides, silver leaf, encaustic wax, and glazes. She finds inspiration for her bold and colorful surreal work from the human form, nature, old photographs, and travel. Her work frequently combines the human form with animals.
Her red hair is from a box, she rarely ties her shoes and always has a hard time finding her phone. Betsy sells her work online if you are able to distract her from counting ceiling tiles or fighting for equal rights for every human. You can follow @betsyohart on Instagram and Facebook. www.betsyohart.com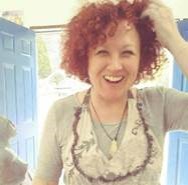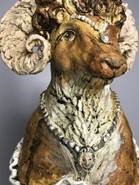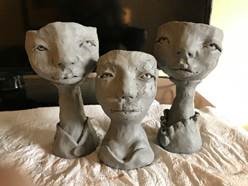 If you have any questions, please let us know.