Art Studio Saplings | Ages 9-11
All kids with a love of art are welcome to this class! They'll get the chance to explore fun mediums & techniques, all while exploring the big world of art. The kids will make anywhere between 6-8 projects in the 6 weeks of class, projects which can include using mediums such as painting, collage, oil pastels, drawing, or sculpture. This class is good for some guided time with the teacher with room for the child to work alone with potential one-on-one time.
Supplies will be provided, but you can bring your sketchbook if you have one!
Class space is limited. 
There will be no class held the week of Cherokee County Winter Break (February 21-25)
Woodstock Arts is taking measures to ensure your safety and well-being. We want to make this experience as comfortable, safe, and fun as possible for everyone involved.
Currently, we will be adhering to the following procedures:
requiring masks during class
reducing physical contact
maintaining social distancing requirements when applicable
monitoring COVID-19 related symptoms throughout classes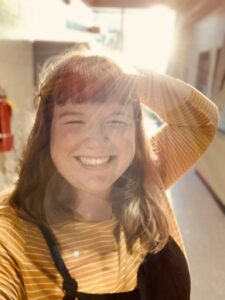 KC Nugent
Whether painting abstracts, drawing strange faces, making strawberries out of clay, experimenting with printmaking techniques, or just plain ol' doodling, art is in every part of KC's life. After graduating with a BFA in Painting & Drawing from Kennesaw State University in Spring of 2020, the idea of passing on her passion for art to the kids of the next generation drew her to teaching at Reeves House, where the love and warmth she found allowed her to fall in love with that passion all over again. Come join her in class to learn new mediums and join in on the fun of art!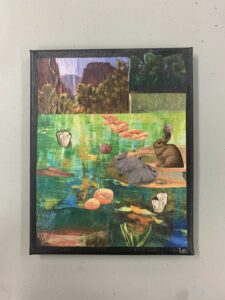 If you have any questions, please let us know.