Acrylic and Oil Painting AM
Learn to paint confidently with acrylics and oils in this 6 week class! Students of any skill level are welcome – this is a beginner-friendly class, so don't worry about lack of experience. We will start by covering several different techniques for both acrylic and oil painting. Once students have a comprehensive understanding of both mediums, we will learn how to safely and effectively use oils and acrylics in the same piece. Creativity will be encouraged!
Class space is limited. 
. 
Variety of brushes (synthetic are generally best for acrylic use, while natural bristles are more suited for oils. This info is usually included on the packaging, and the label may even say whether the brushes are best for oil or acrylic.) –
Your choice of medium or solvent for oil painting (I recommend Liquin or linseed oil for beginners)
Canvases, canvas boards, or canvas paper – you will NOT need to bring a canvas on the first day of class (though you can if you want to!) We will provide surfaces to paint on for our first and second days, and then you will be responsible for bringing in any canvases you want to work on moving forward. 
Rags
Acrylic paints (the following are just suggestions, you may bring different colors/brands if you prefer, or buy a pre-assembled set): -Recommended brands: Liquitex BASICS, Golden, Winsor & Newton, BLICK, etc. – Recommended colors: white, black, primary red, primary yellow, phthalo blue, phthalo green, deep violet – Other useful colors: burnt sienna, burnt umber, yellow ochre – Feel free to pick different variations on red/yellow/green/blue (crimson, ultramarine blue, cobalt blue, lemon yellow, etc)!
Oil paints (suggestions): – Recommended brands: Winsor & Newton, BLICK, Williamsburg etc. – Recommended colors: Phthalo blue, naphthol/pyrrole red, hansa yellow, phthalo green, titanium white, black, dioxazine purple – Other useful colors: burnt sienna, burnt umber, yellow ochre, alizarin crimson
Optional: 
Sketchbook 
Graphite or colored pencils –
Palette knife 
Jars (to hold brushes or solvent)
Glass or plastic palette (palette paper will be provided as an alternative) 
Disposable gloves (recommended) especially for oil painting
Ellen Roberts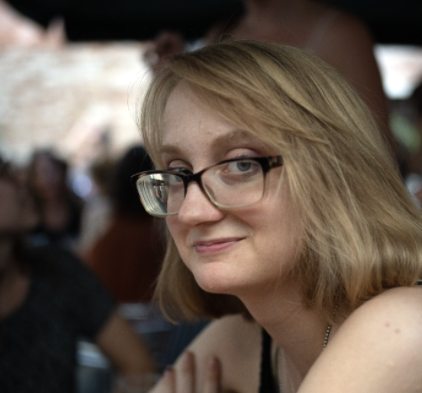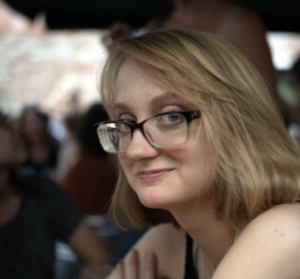 Ellen Roberts has a BFA in Painting from the University of Georgia, where she also minored in Art History. She works primarily with acrylic, oil, graphite, and colored pencil. Her inspiration is drawn from anatomy and physiology, comic books, the natural world, and nostalgia. Recently, Ellen has taken up machine sewing, embroidery, and knitting, and is enjoying her foray into the world of textiles (when her sewing machine decides to be agreeable). 
Ellen has taught art classes at the Art Station in Kennesaw and has worked in curation at the Georgia Museum of Art.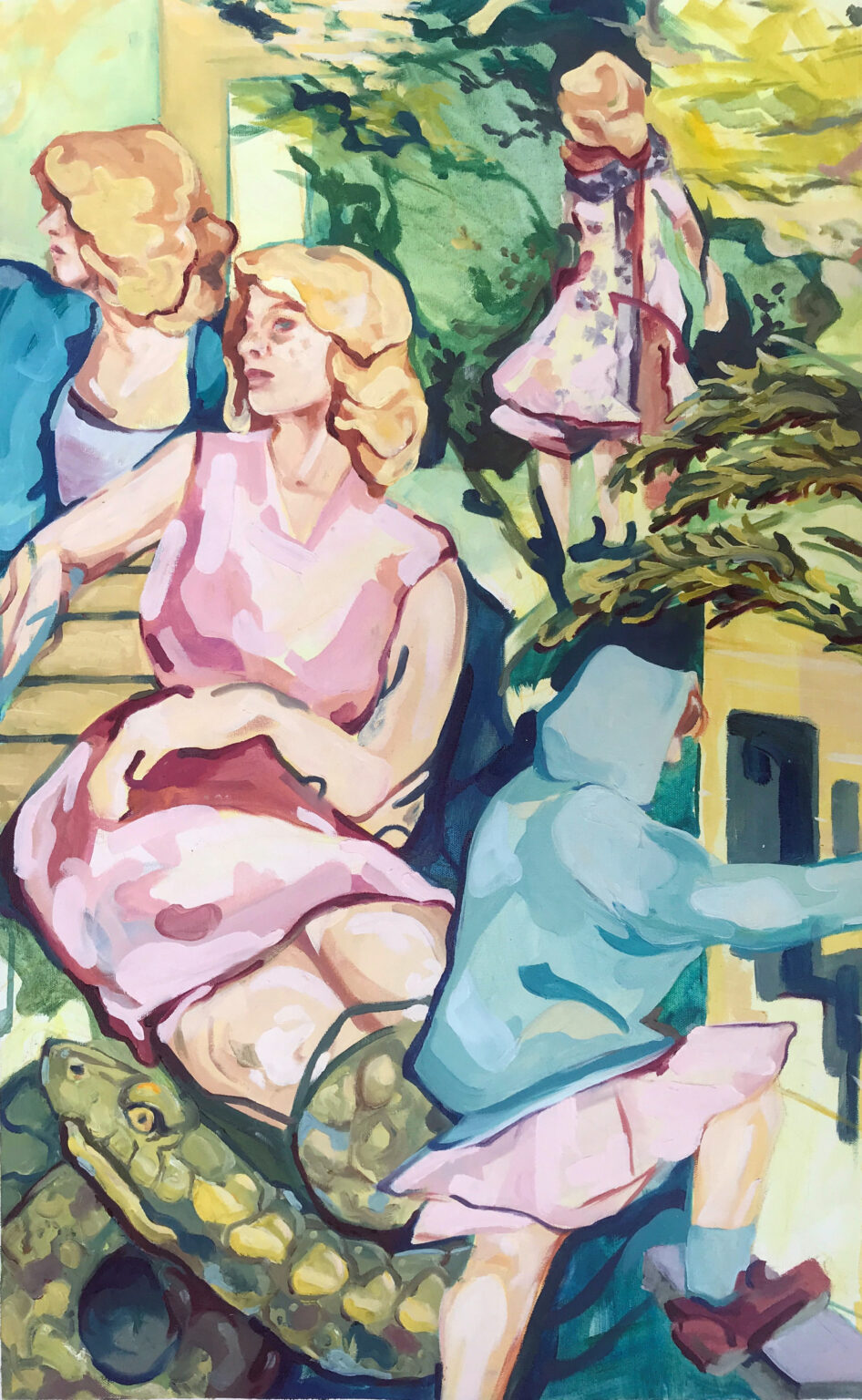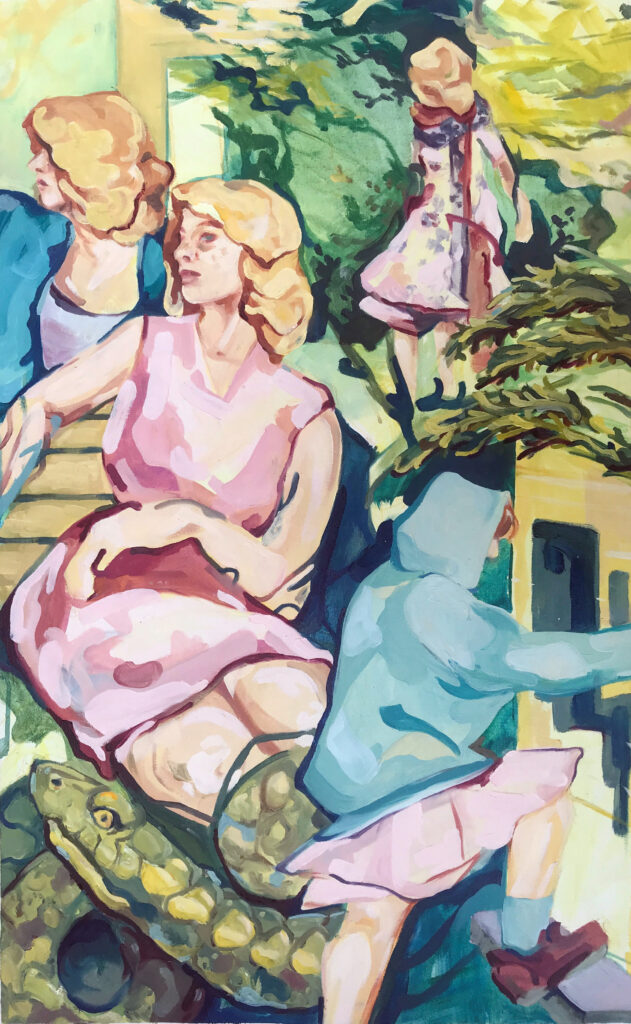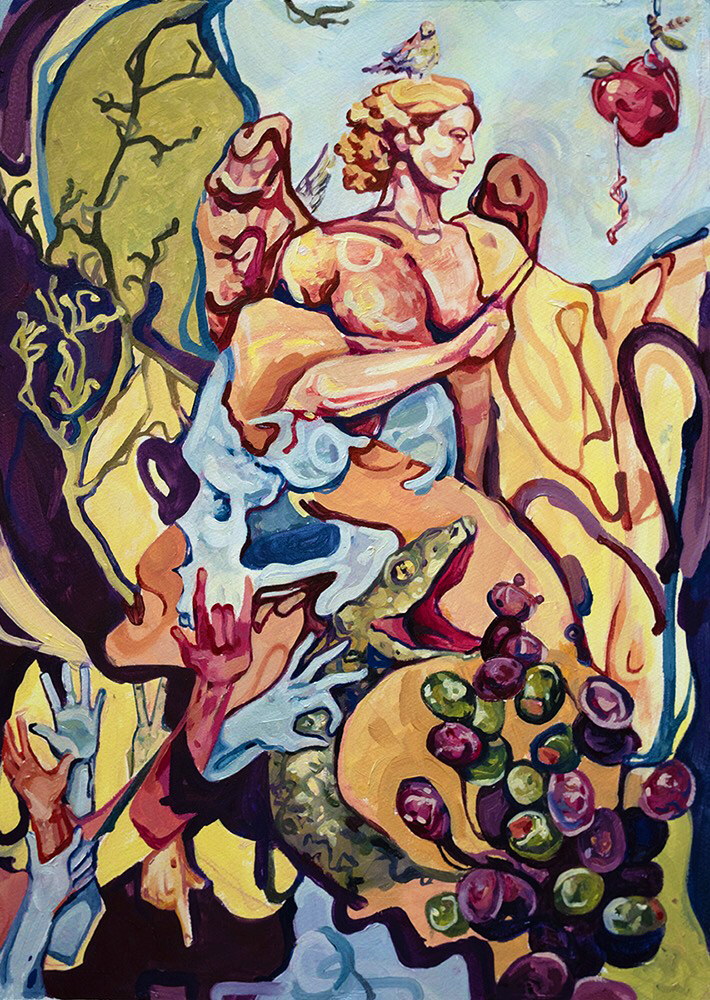 If you have any questions, please let us know.